NIPPONIA HOTEL Koyasan Pilgrimage Railway
Description
Boutique Railway Hotel near Koyasan
NIPPONIA HOTEL Koyasan Pilgrimage Railway Operated by KIRINJI is a unique accommodation located in the Koyashita railway station on the Nankai Railway line to Koyasan. This historic structure was built in 1926. The original staff rooms have creatively been remodeled into two guest rooms incorporating vintage railway paraphernalia such as baggage racks, handrails, doors, passenger seat, signs, doors, gauges, radio handsets, and straps. Modern touches such as sleek bathrooms blend perfectly to preserve the historic atmosphere and intriguing story. This was once the terminus station where pilgrims began their pilgrimage trek to Koyasan, the sacred Buddhist mountain monastery. The Shiide area around Koyashita station was a flourishing post-town during this period. Walking routes still connect Koyasan with the station such as Makio-michi. The nearby Kudoyama station boasts a cozy rice ball café, where guests can pick up their complimentary breakfast. The hotel is self-check-in as no staff are on site.
Full Name
NIPPONIA HOTEL Koyasan Pilgrimage Railway
NIPPONIA HOTEL 高野山 参詣鉄道 Operated by Kirinji
Address
Shiide, Kudoyama, Ito-gun, Wakayama Prefecture, 648-0141
〒648-0141 和歌山県伊都郡九度山町椎出
Price Plan(s)
NIPPONIA HOTEL Koyasan Pilgrimage Railway
Koya Guestroom | Breakfast


38,500 yen~
NIPPONIA HOTEL Koyasan Pilgrimage Railway
Tenku Guestroom | Breakfast


22,000 yen~
Sanitation and Hygienic Measures
Notice
■ This accommodation follows guidelines to reduce the spread of Covid-19.
Guestrooms
| | |
| --- | --- |
| Western Style | Yes |
| Japanese Style | No |
| Mixed Style | No |
| Other Style | No |
| | |
| --- | --- |
| Number of Rooms | 2 |
| Maximum Guests | 6 |
There are two guestrooms:
Koya 高野, 2 double beds: 4 guests
Tenku 天空, 1 double bed: 2 guests
Facilities
Refrigerator
Air conditioning
Microwave
Amenities
Shampoo
Hair conditioner
Body-wash
Toothbrush set
Hair drier
Face towel
Bath towel
Slippers
Baths
| | |
| --- | --- |
| Shared Indoor | No |
| Shared Outdoor | No |
| Ensuite Indoor | Yes |
| Ensuite Outdoor | No |
Meals
Breakfast
Omusubi rice balls.
Breakfast: Traditional musubi rice balls made with local ingredients and rice cooked in a classic woodburning stove is offered as a breakfast at the Omusubi Stand Kudo.

This café is in the Kudoyama Station, a ~4-minute ride from Koyashita station, which has been colorfully remodeled with abstract Japanese washi paper. You can enjoy your breakfast in a renovated waiting room with wooden siding covering the walls and ceiling or an elevated picnic area.

Train tickets and commemorative breakfast coupon are placed in the guest room.


◆ Please note: The cafe is sometimes closed or riceballs may be sold out.
There is no alternative breakfast or refund in this case.
The coupon is considered a commemorative gift and can be taken home.
Generally, the cafe is closed on Mondays and weekdays following national holidays.
Vegetarian Meals

: Included  : Not Included

: Meat
: Fish & Seafood
: Eggs
: Dairy Products
: Katsuo Dashi (fish stock)

| | | | | | |
| --- | --- | --- | --- | --- | --- |
| Type A | | | | | |
| Type B | | | | | |
| Type C | | | | | |
| Type D | | | | | |
| Type E | | | | | |

Vegetarianism is not common in the Japanese countryside. Please double-check the Vegetarian Type which the service provider can accommodate to make sure that it meets your needs. Often being able to eat trace amounts of the ubiquitous Katsuo Dashi (fish stock) makes it easier to find options.

More Information

NOTE: It is difficult and not culturally sensitive to change meal requests, or make new meal demands, onsite when you arrive at accommodations. Vegetarian types must be confirmed during the reservation process and respected during your visit.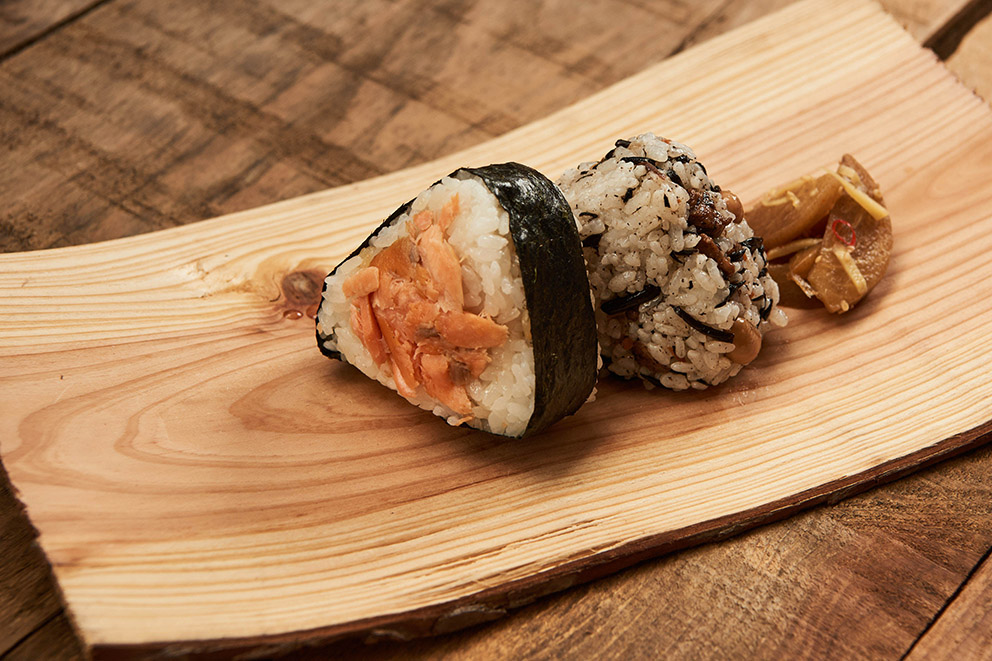 Onigiri breakfast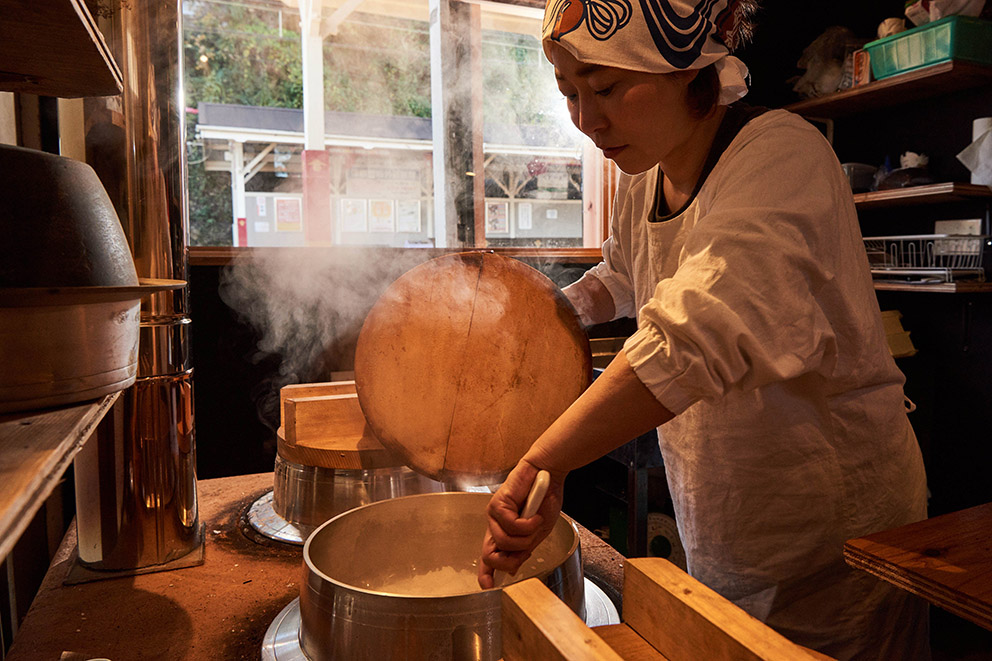 Rice cooked on traditional wood-burning stove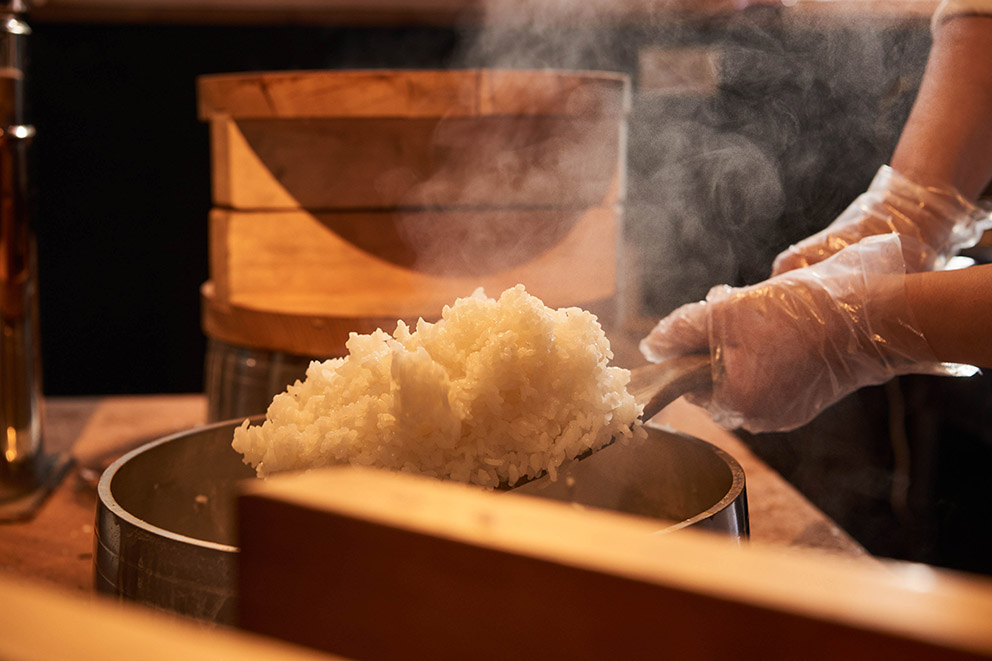 Freshly cooked rice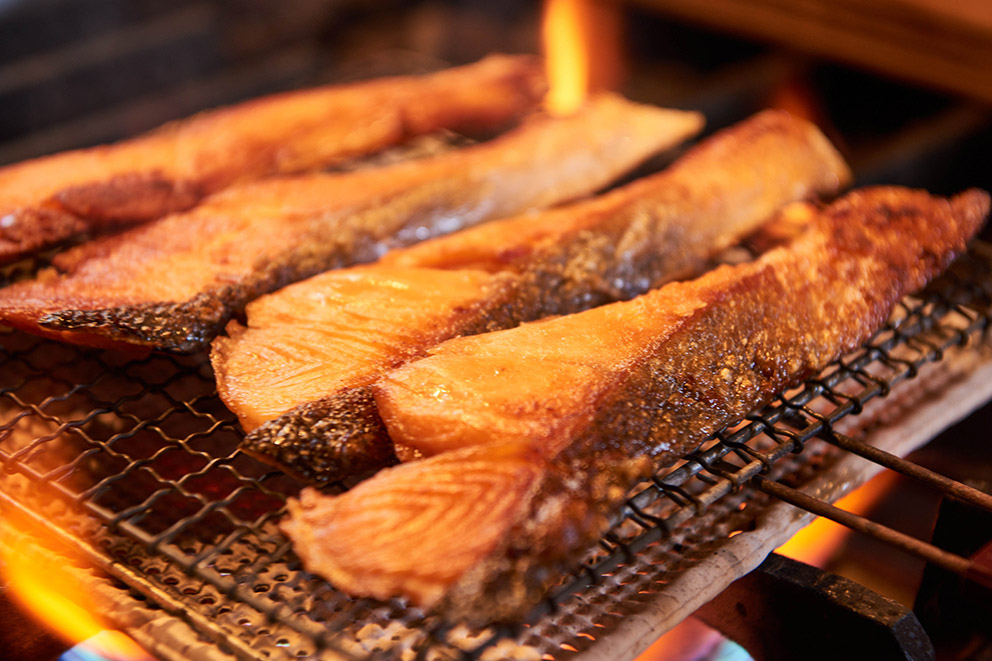 Grilled salmon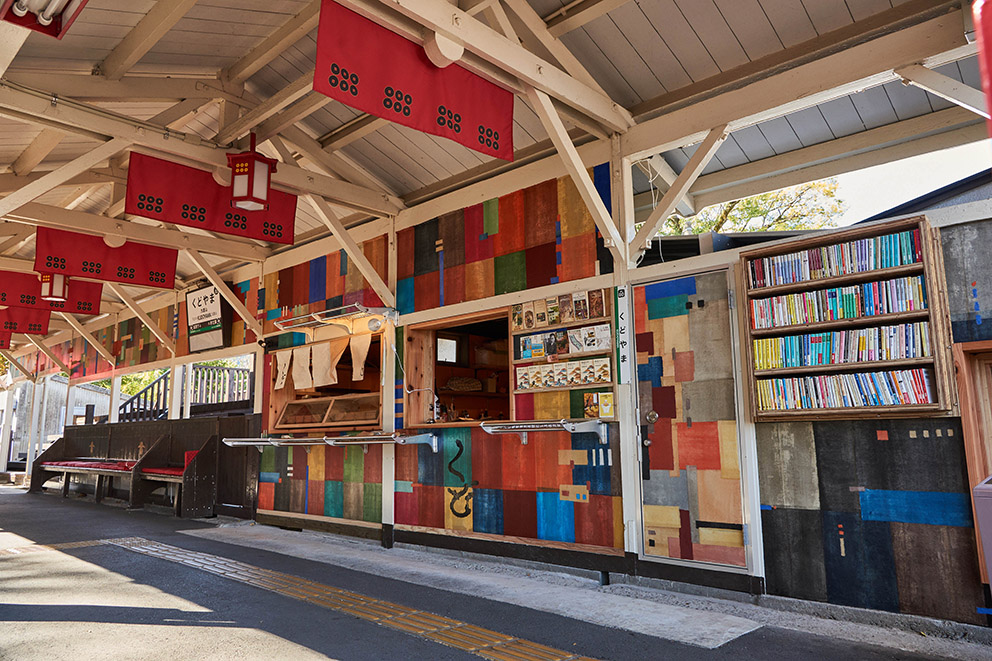 Breakfast served at nearby Kudoyama station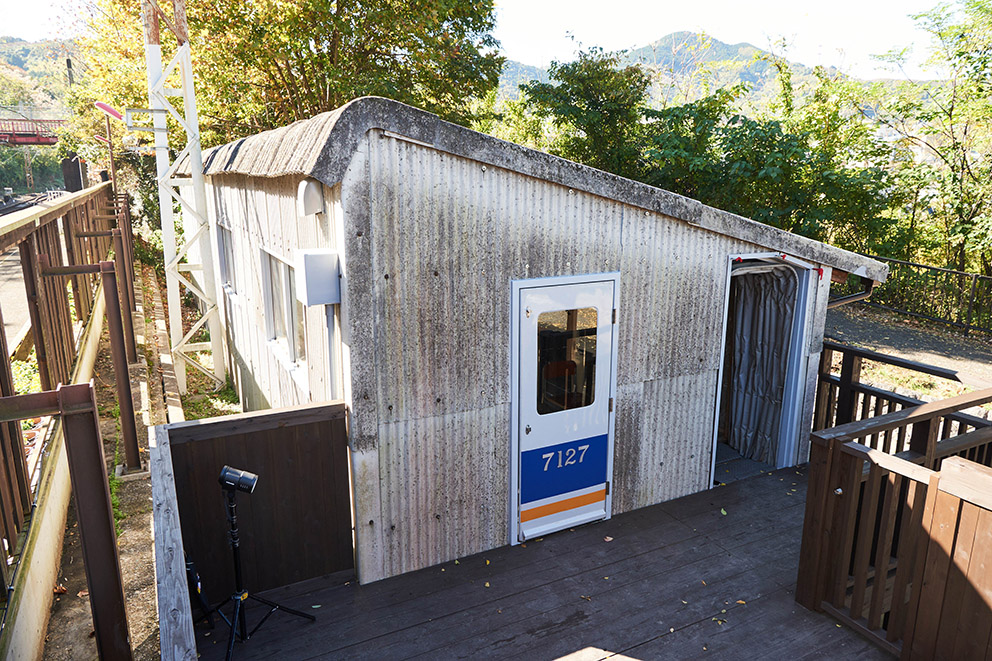 Retro breakfast location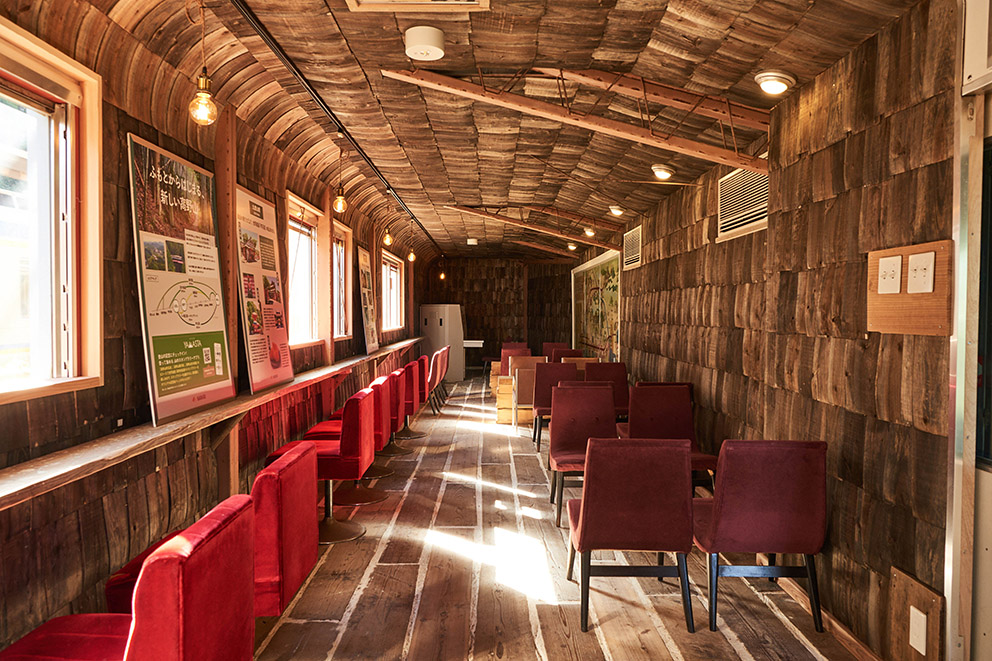 Breakfast location interior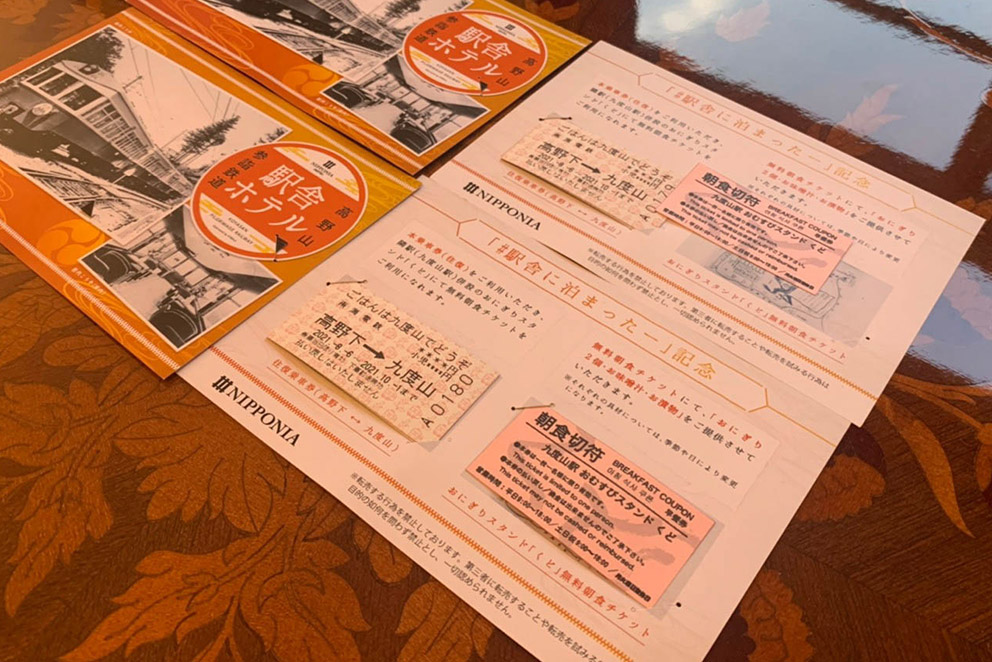 Breakfast coupon and train ticket to Kudoyama Sta.
Facilities & Services
Internet

Free Wi-Fi (Guestroom)

Credit Card

Not accepted

Language

No staff on site
Notes

●Entire Facility is NON-SMOKING.
●So that guests can appreciate the station atmosphere to the fullest, there are no TVs in the rooms.
Access
Access Information

Located in Koyashita train station on the Nankai Koya line which links Namba and Gokurakubashi. From Gokurakubashi there is a cable car to Koyasan station.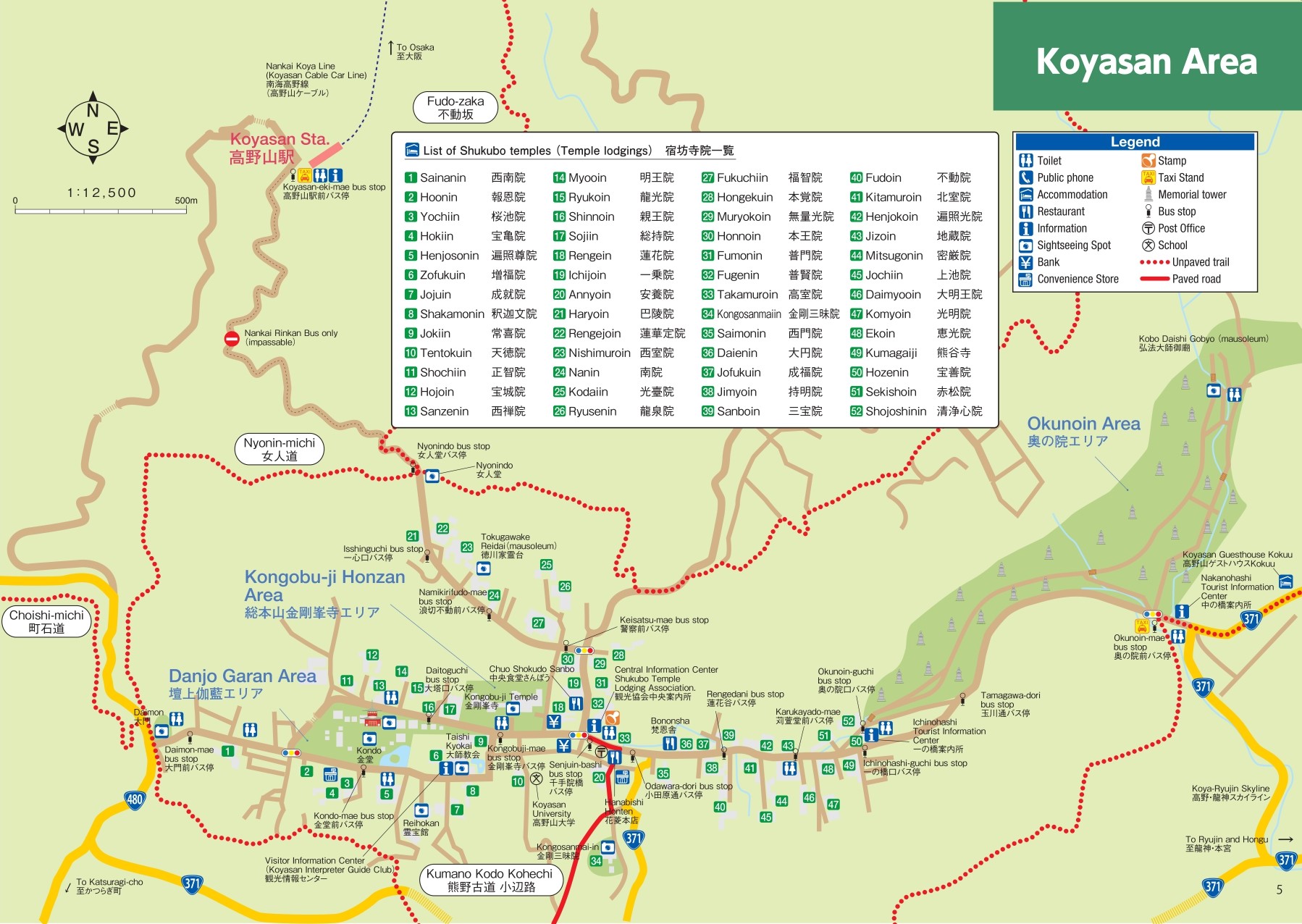 Koyasan
Shuttle Service

Not available.
Parking

Free parking for one vehicle per room.
Please indicate if you will use hotel parking space in the Note section below.