Kumano Kodo Waterfall Worship Hike
Nachi-Katsuura Tourism Organization
Description
~Pilgrimage to Nachi's Sacred Upper Falls~


Journey into the mysterious sacred area of Nachi on this exclusive seasonal hiking tour!
Guided by local experts, trek to the first three waterfalls of Nachi-no-Taki.
First, receive essential purification in the main shrine of Kumano Nachi Taisha and visit the venerated and historically connected Seiganto-ji Temple. Then, visit the Second and Third upper falls, (Ni-no-taki and San-no-taki, respectively).
Visit the oldest tree in Nachi's Primeval Forest, Nachi Ipposugi, a 1,000-year-old cryptomeria.
Finally, descend and bask near the base of Japan's highest single-drop waterfall.
Exclusive tour limited to just one group per day.
Special tour for inbound guests and foreign residents of Japan only!
Price
Year-round (Total Price)
1 guest(s)
60,500 yen
2 guest(s)
59,400 yen
3 guest(s)
70,900 yen
4 guest(s)
81,400 yen
5 guest(s)
92,400 yen
6 guest(s)
104,200 yen
7 guest(s)
121,600 yen
8 guest(s)
139,000 yen
9 guest(s)
156,400 yen
10 guest(s)
151,800 yen
Tour Overview

OUTLINE

Join us on an exclusive seasonal hiking tour beyond the magnificent Nachi Waterfall to a mysterious, prohibited area of Nachisan's sacred primeval landscape.
The tour includes a forest and river hike to hidden waterfalls normally not accessible to the general public—a rare chance to experience this forbidden spiritual site!
| | |
| --- | --- |
| WHEN | February 4th, 2022 to June 14th, 2022 |
| TOUR TIME | Start from 7:30 to 15:00 |
| ROUTE | Nachisan |
| DURATION | 1 day |
| OVERALL LEVEL | Intermediate |
| TYPE | Day guided. |
| RECOMMENDED FOR | Those who want to experience the hidden sacred Nachisan waterfalls not normally accessible to the general public |
INCLUDED


Day guided by local Kumano Kodo guide
Lunch and snack
All ceremonies, activities and entrance fees
Transporation from/to Kii-Katsuura to/from Nachisan
NOT INCLUDED


Miscellaneous personal expenses such as drinks etc.
Travel insurance (please purchase this before your trip)


NOTES


● Tour follows a mountain trail with unpaved sections, uneven surfaces of dirt, roots and cobblestones. Please wear appropriate footwear, preferably with non-slip soles.
● Tour itinerary may change depending on local circumstances and/or weather.

Any questions? Contact us!
Highlights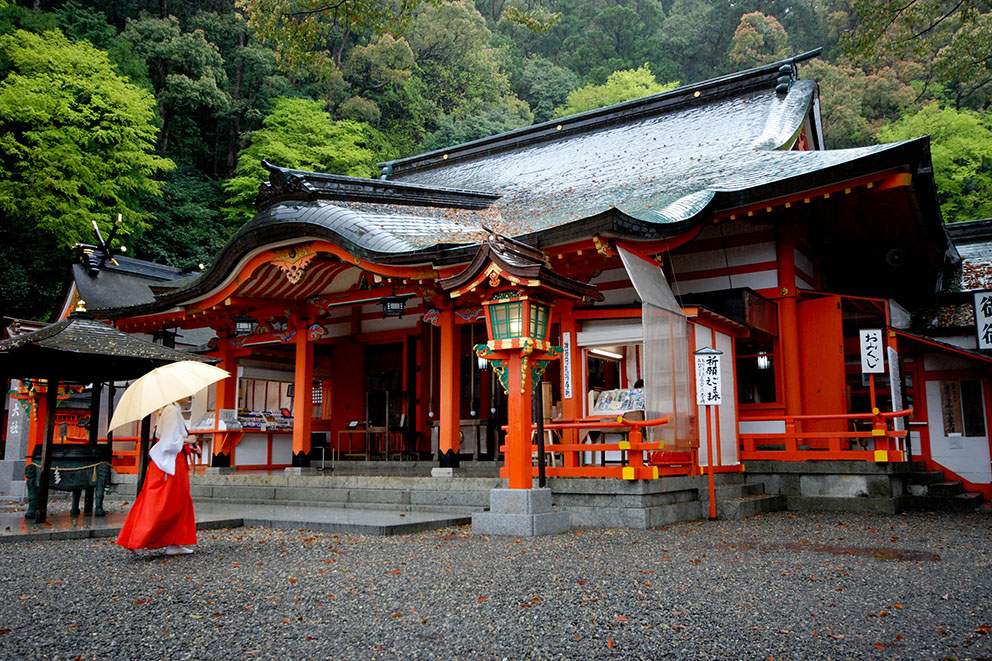 Visit Kumano Nachi Taisha
Be purified at Kumano Nachi Taisha before entering the sacred mountains.
More Information >>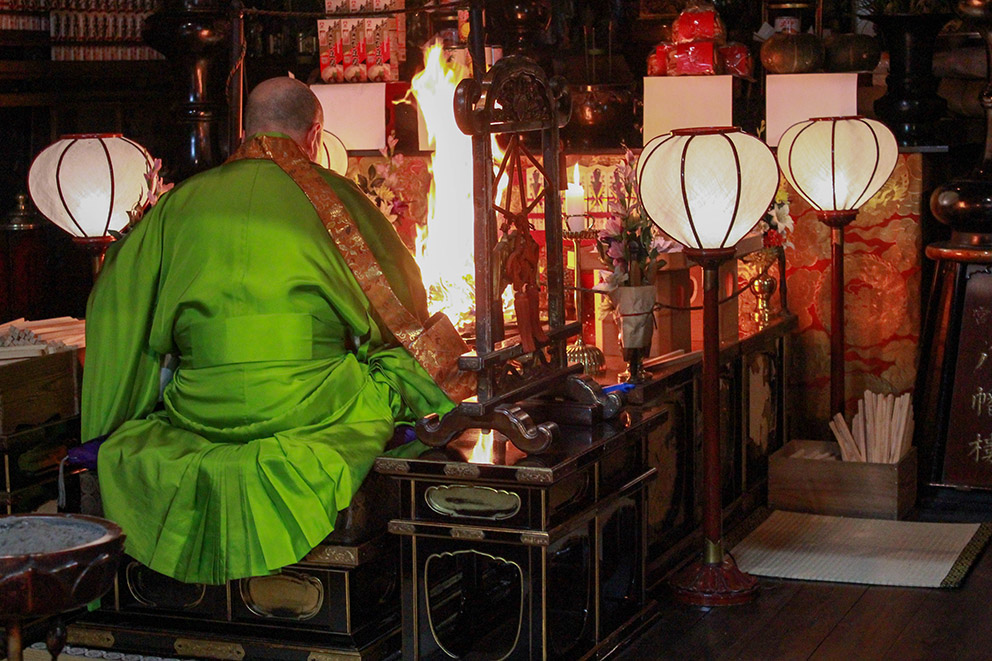 Visit Seiganto-ji Temple
Revered temple on Nachisan dating back to 7th century in its current location.
More Information >>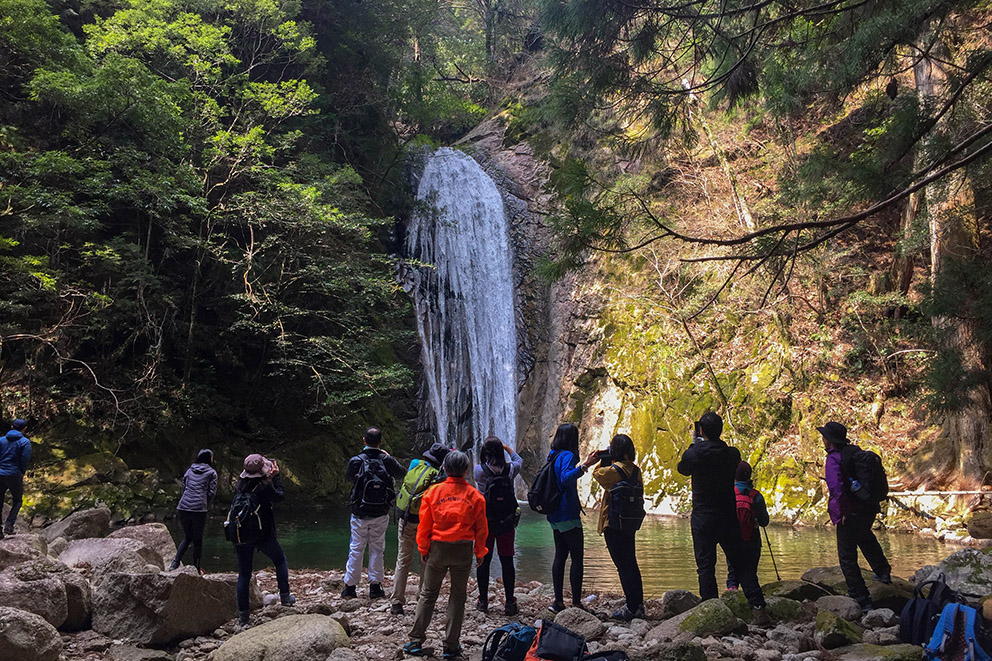 Walk in Sacred Hidden Nachi
A forest and river hike to hidden waterfalls normally inaccessible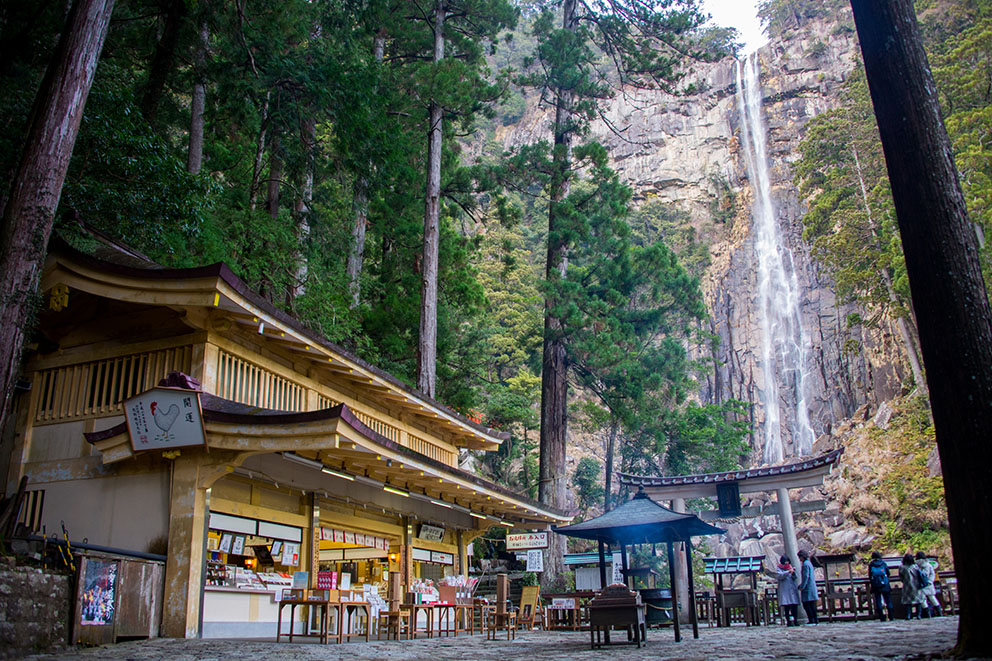 Visit Nachi Falls
Sacred Nachi Falls, also called "Nachi-no-Otaki" or "Ichi-no-taki," highest single-drop falls in Japan!
More Information >>