Ancient Kumano Pilgrimage Highlight Experience - 5 days | Intermediate
Local Package Tours
Description
This itinerary included a variety of experiences related to the ancient Kumano pilgrimage.

There are some walks on the main portion of the Nakahechi pilgrimage, a visit to all three Kumano Grand Shrines, a trip on a traditional boat, and a few nights in onsen villages to enjoy the hot springs.

There is a diversity of walks: a bit of challenge (first two days) with some steeper climbs and descents (without being exhausting!) and easier highlight walks around the shrine areas (last 3 days).
Price
Year-round
1 guest(s)
424,000 yen
2 guest(s)
513,000 yen
3 guest(s)
683,000 yen
4 guest(s)
772,000 yen
5 guest(s)
942,000 yen
6 guest(s)
1,031,000 yen
7 guest(s)
1,201,000 yen
8 guest(s)
1,290,000 yen
9 guest(s)
1,460,000 yen
10 guest(s)
1,549,000 yen
Tour Overview
OUTLINE

Includes Kumano Kodo Nakahechi pilgrimage walks, visits to three Grand Shrines, traditional boat ride, and nights in onsen villages. Walks vary between challenging (first two days), steeper climbs and descents (without being exhausting!) and easier highlight walks around shrines (last 3 days).
Join us for this once-in-a-life-time journey and make your visit to Kumano truly unique!
| | |
| --- | --- |
| WHEN | Year-round |
| ROUTE | Osaka | Tanabe | Takahara | Chikatsuyu | Hongu | Yunomine Onsen | Shingu | Katsuura | Nachi | Osaka |
| DURATION | 5 days & 4 nights |
| OVERNIGHT | Takahara, Chikatsuyu, Yunomine Onsen, Katsuura Onsen |
| ROOMS | Twin shared |
| OVERALL LEVEL | Intermediate |
| TYPE | Day guided. |
| DAILY LUGGAGE SHUTTLE | Available for all days. |
| RECOMMENDED FOR | Those who are good walkers looking for a bit of challenge (first two days), but also highlight walks (last 3 days) |
Day guided by Kumano Kodo local guides
4 Nights of accommodation
4 Suppers, 4 Breakfasts, 3 Lunches
Daily luggage shuttles (1 piece per guest)
Transportation according to itinerary during the tour from arrival at Kii-Tanabe station to departure at Kii-Katsuura station.
All ceremonies, activities and entrance fees
NOT INCLUDED
Train tickets to Kii-Tanabe before tour and train ticket from Kii-Katsuura at end of tour
Transporation not included in the itinerary
Miscellaneous personal expenses such as drinks, laundry, shopping, etc.
Travel insurance (please purchase this before your trip)


NOTES


● The Kumano Kodo is a mountain trail with sections unpaved, uneven surfaces of dirt, roots and cobblestones. Please wear appropriate footwear.
● For clothes it is best to bring layered clothes, such as a fleece jacket and an outer shell. Snow is rare in the mountains of the southern Kii peninsula, but if there are chances of freezing overnight. More weather information.
● Some accommodations have shared facilities such as hot-spring baths. Here is a detailed overview on how to take a Japanese bath
● Tour itinerary may change depending on local circumstances and/or weather.

Any questions? Contact us!
Itinerary Map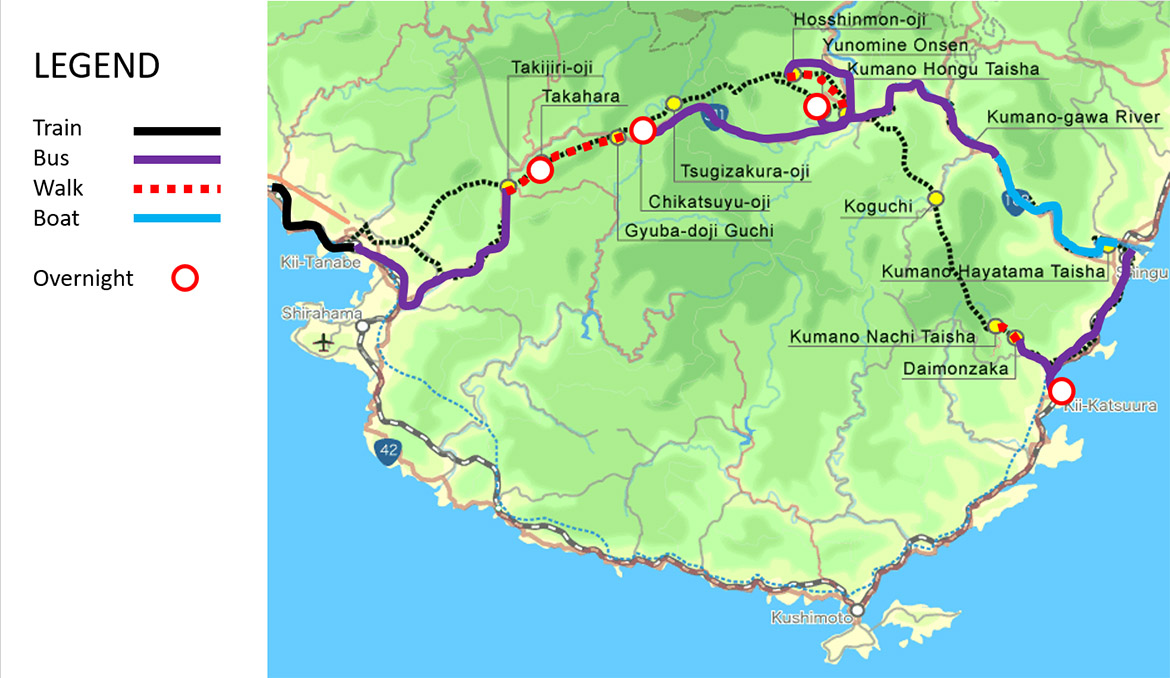 Highlights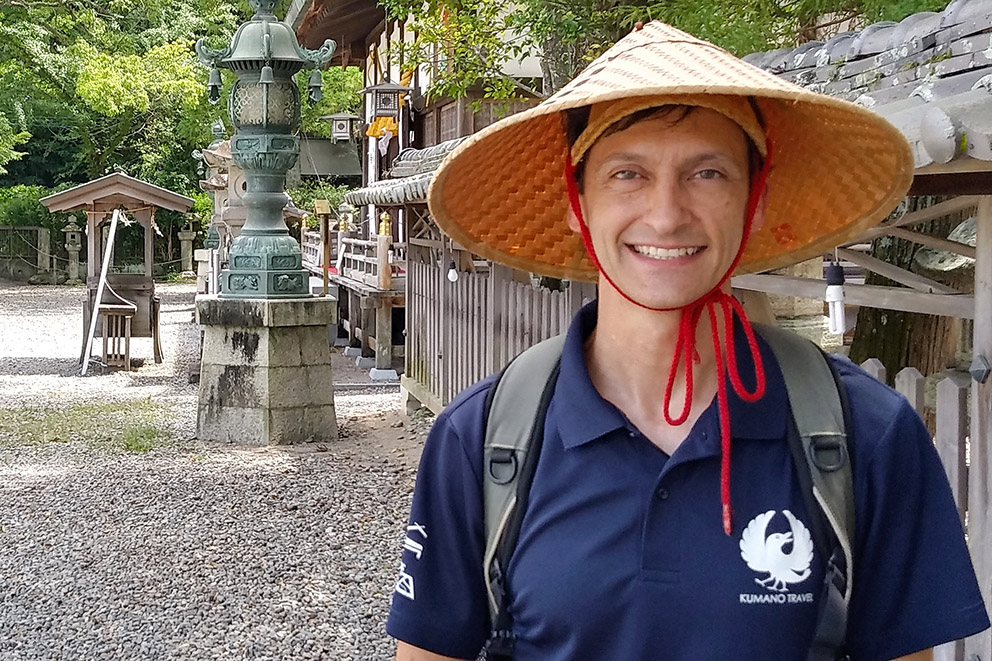 Day Guided
Journey with Kumano Kodo local guides.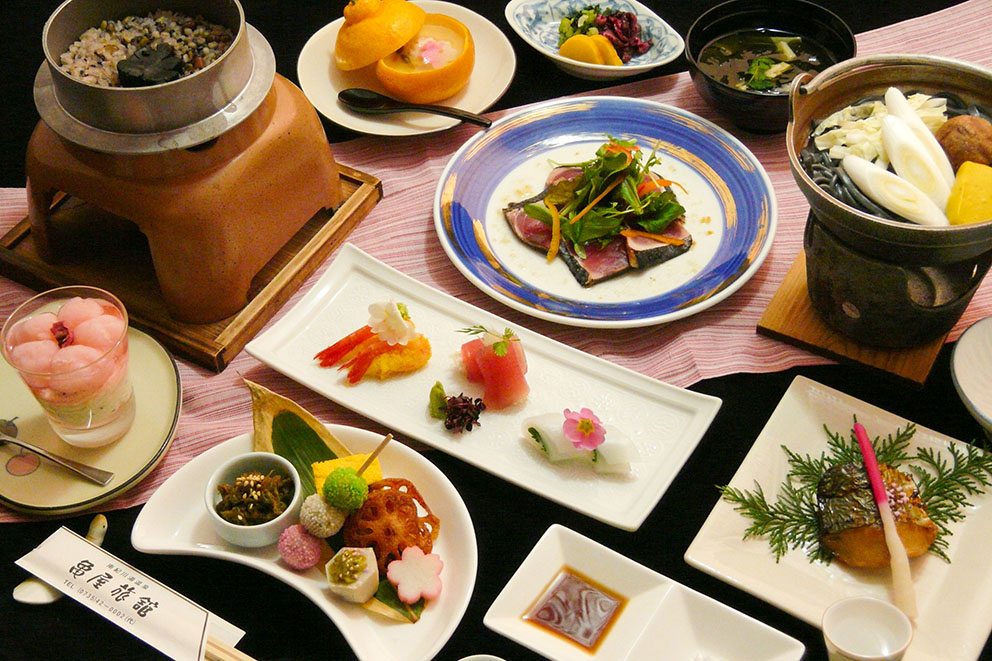 Eat local cuisine
Immerse yourself in Japan's country side culinary traditions.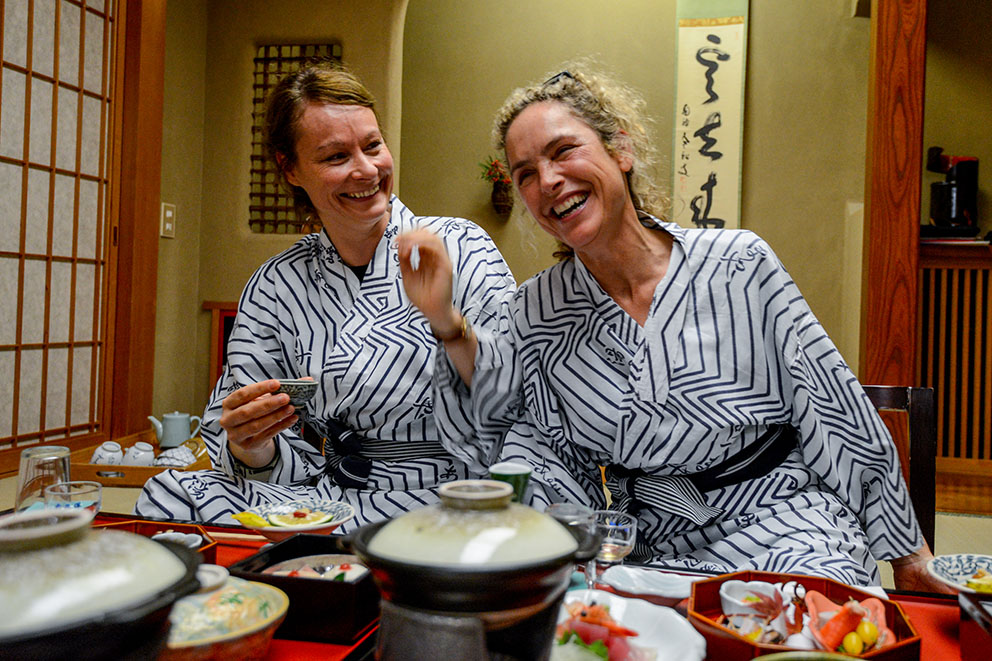 Stay in a diversity of accommodations
From hot spring Japanese inns in the mountains, to family run guest houses along the pilgrimage route: There is a diversity of authentic lodging along the way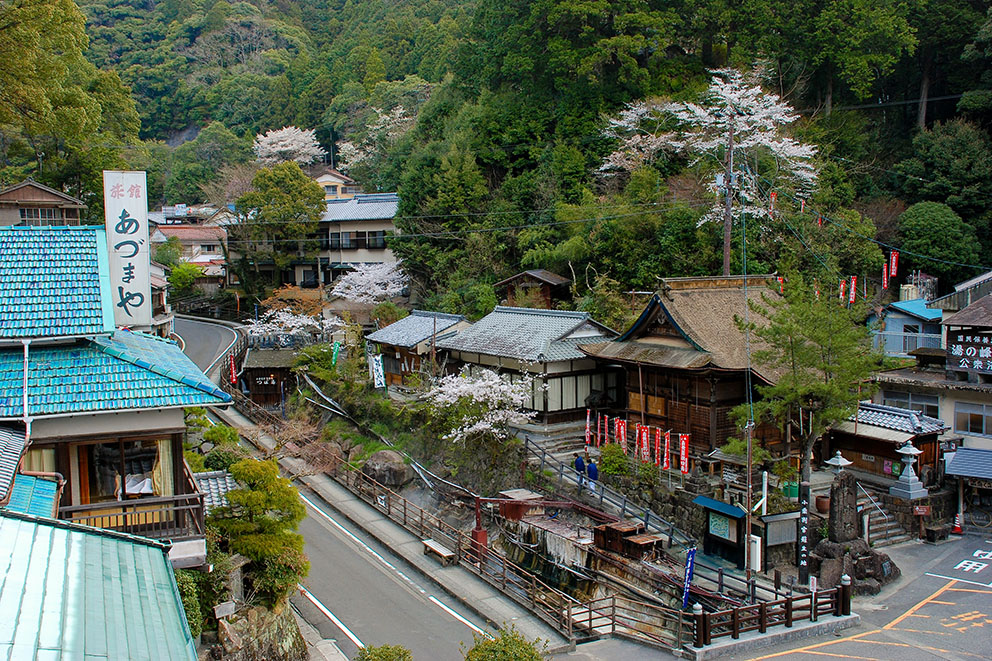 Soak in Yunomine Onsen
Japan's spiritual hot spring on the Kumano Kodo pilgrimage route with over 1800 years of history.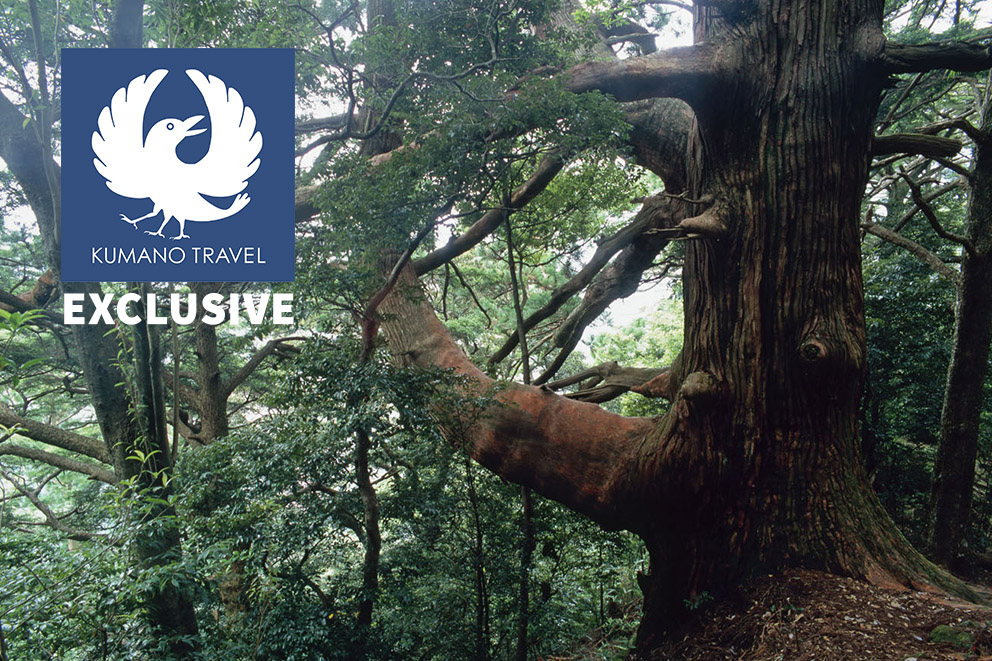 (OPTION) Exclusive Seasonal Tour of Hidden Nachisan
Join us on an exclusive seasonal hiking tour beyond the magnificent Nachi Waterfall to a mysterious, prohibited area of Nachisan's sacred primeval landscape. The tour includes a forest and river hike to hidden waterfalls normal not accessible to the general public—a rare chance to experience this forbidden spiritual site!