Kumano International Professional Guide Training 2023
Local Package Tours
Description
Are you an English-speaking guide for the Kumano Kodo?
Are you looking for a way to improve your guiding skills and become a more independent and professional guide?

The Tanabe City Kumano Tourism Bureau is offering its second Kumano International Professional Guide Training, which focuses on improving and supporting foreign inbound tourist (FIT) based guides in anticipation of the return of visitors to the UNESCO World Heritage Kumano Kodo and Koyasan.
This is an all-inclusive (except for the first day's lunch), two-day course on Saturday & Sunday, January 21-22, 2023, in Hongu, Tanabe City, the first of its kind in the country.

All English except for workshops that include local service providers.

The program offers a two-day program: one day in seminar, the other on the trail.
Participants will receive an original text and a completion certificate at the end.

Application deadline has passed. Looking forward to meeting participants on site!

Look for guide training programs in the future.


Price
Jan 21~22, 2023
Adult
60,000 yen
Tour Overview
OUTLINE

Spend two days of unique guide training in Hongu, Tanabe City, Wakayama -- one day in seminar at Kumano Hongu Heritage Center, and the next day onsite training on the UNESCO World Heritage Kumano Kodo trail.
WHEN
January 21~22, 2023 (Saturday & Sunday)
ROUTE
Hongu | Kawayu Onsen | Hongu
DURATION
2 days & 1 night
OVERNIGHT
Kawayu Onsen
ROOMS
Single
WALKING DIFFICULTY
Highlight/Beginner
MAXIMUM
10 participants
MINIMUM
3 participants
TYPE
Professional Instructor, guided
RECOMMENDED FOR
English-speaking guides with 2nd Lvl Proficiency or TOEIC 750
MAPS
Kumano Kodo Hosshinmon~Hongu Taisha

,

Hongu Map
FOCUSES ON


Storytelling and Themes
Safety and Risk Management
Practical Onsite Training on the UNESCO World Heritage Kumano Kodo
Guide-to-Guide Idea Exchange
Professional Feedback from Locally Licensed Guides
INCLUDED


Original Kumano International Professional Guide Training text
1 Night of accommodation (Including onsen tax)
1 Supper, 1 Breakfast, 1 Lunch
NOT INCLUDED


Transportation to and from Hongu
First day's lunch
Miscellaneous personal expenses such as drinks, laundry, shopping, etc.
NOTES


● The Kumano Kodo is a mountain trail with sections unpaved, uneven surfaces of dirt, roots and cobblestones. Please wear appropriate footwear.
● For clothes it is best to bring layered clothes, such as a fleece jacket and an outer shell. Snow is rare in the mountains of the southern Kii peninsula, but there are chances of freezing overnight. More Kumano Kodo Tips & Safety information.
● Training itinerary may change depending on local circumstances and/or weather.

Any questions? Contact us!

ONLINE

Introductory online session: "What kind of guide do you want to be?" (90 min)
DAY 1

Seminar at Kumano Hongu Heritage Center Hall (AM, PM)

Tanabe City Fire Department Kumano Kodo-specific presentation

Shuttle from Hongu Heritage Center to Kawayu Onsen (~10 min)

Hear comments to guides from Kawayu Midoriya hotel manager

Stay in Kawayu Onsen (Kawayu Midoriya)

Open session with fellow guides (Guests and Guide Philosophy)
DAY 2
Highlights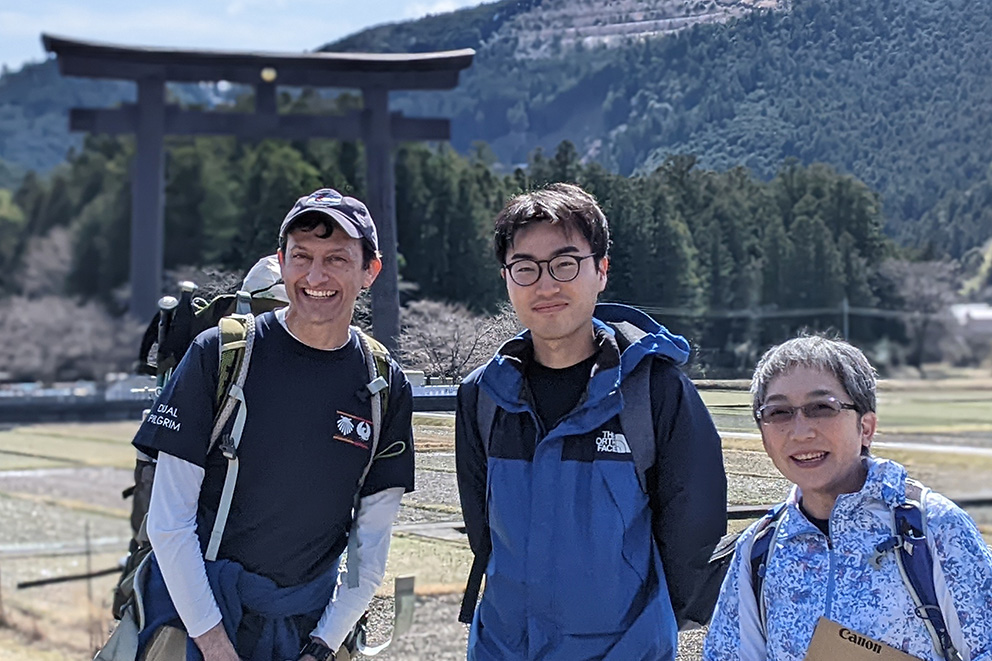 Kumano Kodo Focused Training
Guide training specific for Kumano Kodo guides!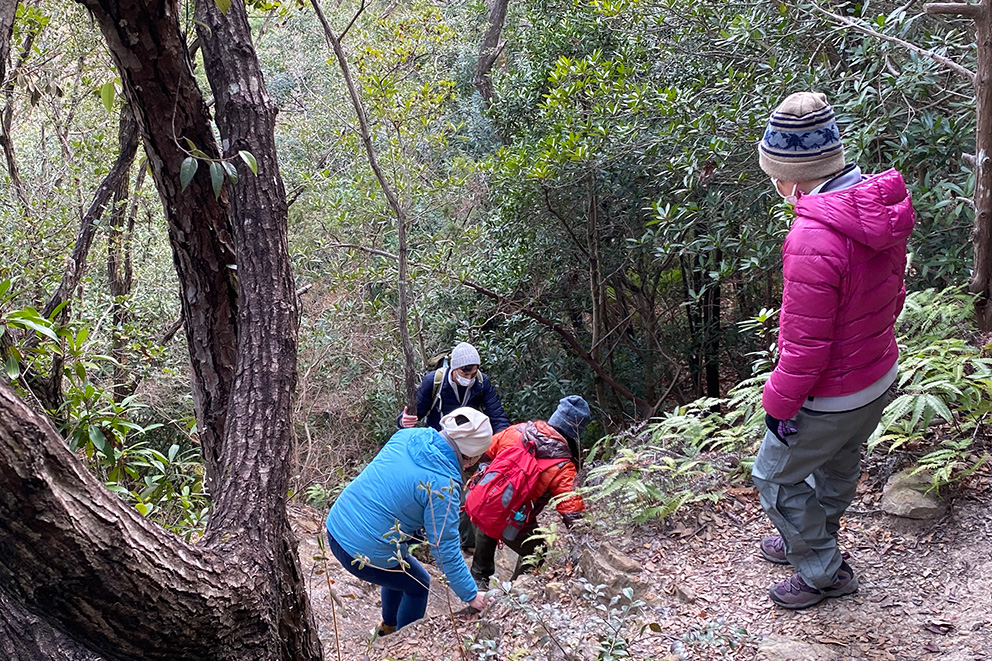 Safety & Risk Management Training
Improve risk management skills onsite.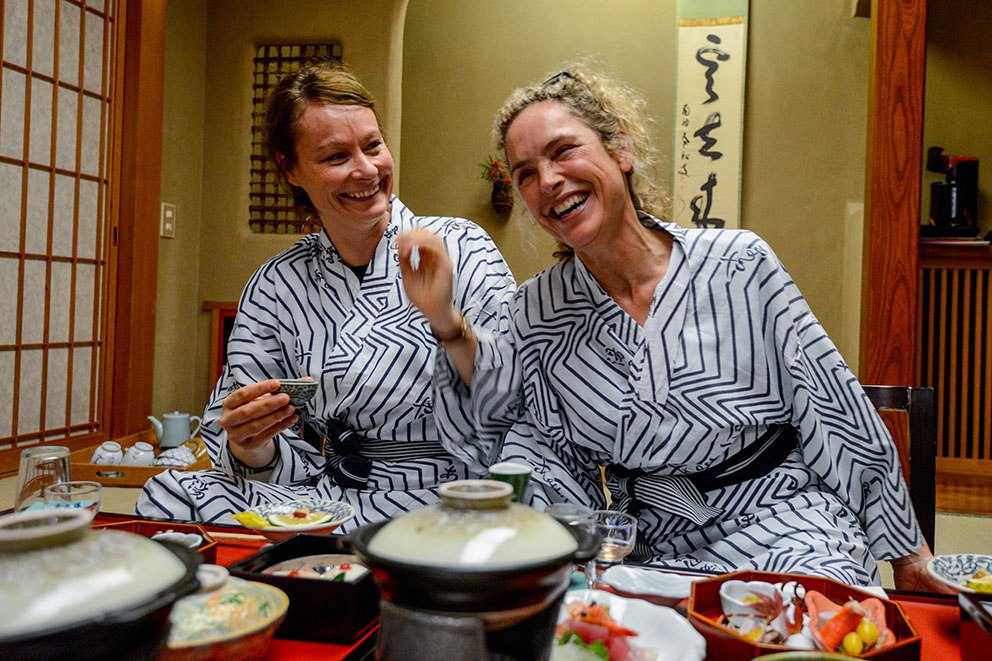 Stay in comfortable Kawayu Onsen accommodation
Enjoy a pleasant evening of dinner, bath and company at nearby Kawayu Onsen accommodation.