KUMANO TRAVEL
Official Community Reservation System
The Tanabe City Kumano Tourism Bureau is responsible for tourism promotion and grassroots tourism development of the region. We found that even if people are interested in the area, it was difficult to plan and make reservations, keeping visitors from turning their desires into reality. There needed to be a quality, sustainable system to link visitors with the local area; Thus began the development of KUMANO TRAVEL.
KUMANO TRAVEL is the official community reservation system for the region: an inclusive platform for local businesses to showcase their products and services, to connect them with domestic and international visitors.
Goals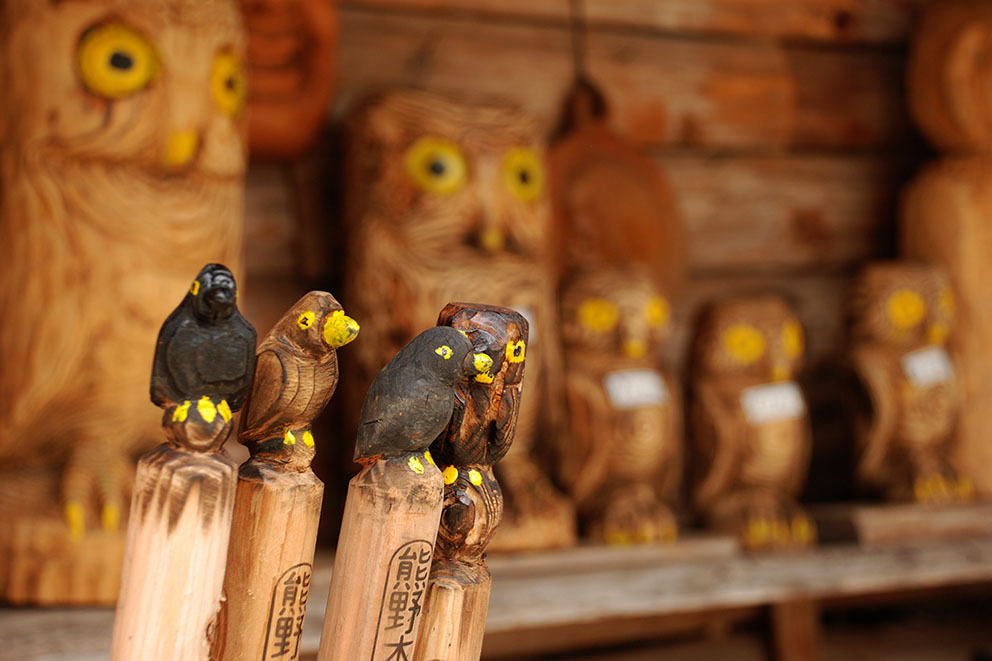 Support Local Residents
Local residents are vital to the success of regional preservation and development. Cooperating with and supporting them is an extremely important part of the KUMANO TRAVEL philosophy. Without them the integrity of this World Heritage cultural landscape is lost. Since the Tanabe City Kumano Tourism Bureau's inception, we have been holding workshops and seminars for local businesses and groups involved in the tourism industry to share knowledge, ideas, and know-how. We will continue to support the local population's needs with the utmost consideration and respect into the future.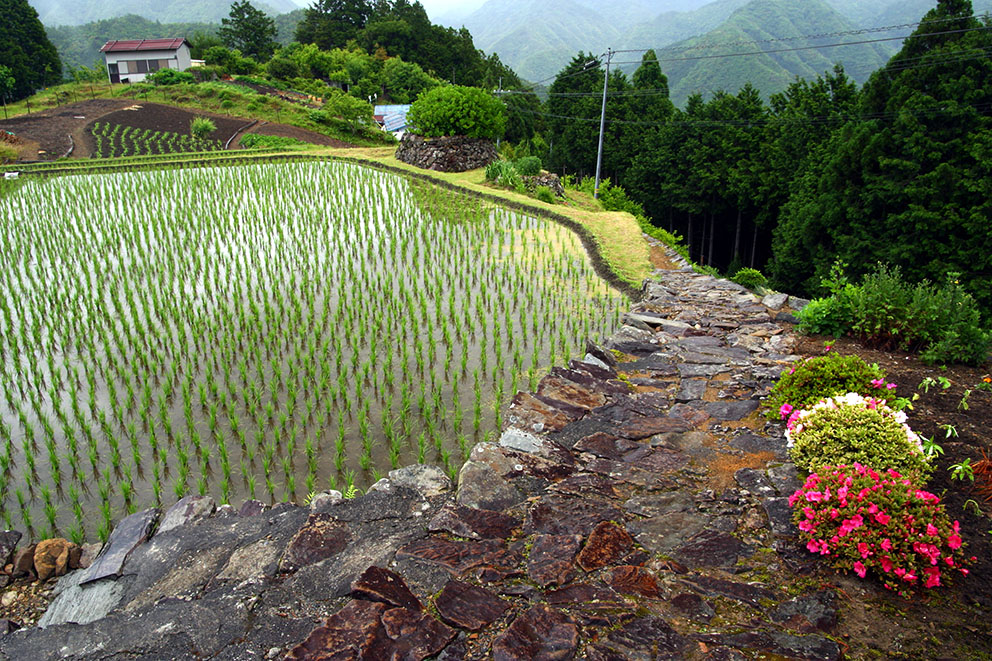 Support Visitors
For visitors to fully experience the area they need quality information, services, and products. To help maximize visitor satisfaction we strive to provide these via our website and reservation system, from the initial planning stage to the end of the trip, and beyond. Supporting every visitor to the best of our ability is our priority. In return, we ask your cooperation to respect the local people and culture, and travel responsibly.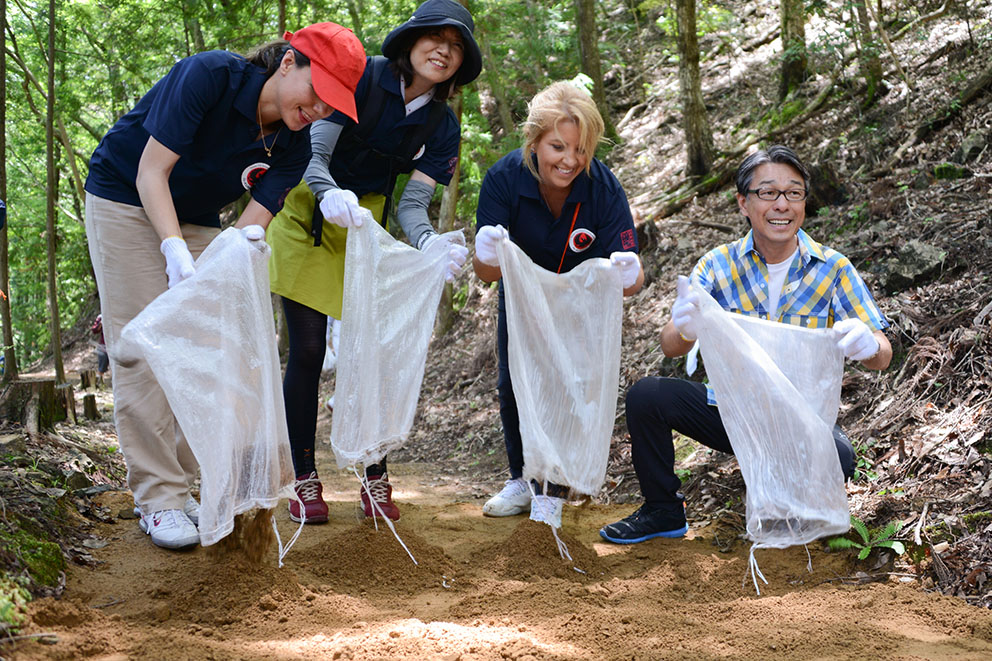 Contribute to Sustainable Tourism Development
The preservation of natural, cultural and spiritual heritage is of paramount importance to the region. Nature is the heart and soul of the Kumano faith, a value that our community has passed on from generation to generation. However, without economic development, rural areas are disappearing. KUMANO TRAVEL is dedicated to working with local residents and visitors to reach the sensitive balance between the three: natural, cultural and spiritual heritage, will striving for quality, localized economic stability.
Why Book with KUMANO TRAVEL?
Quality Personal Service
The friendly KUMANO TRAVEL staff takes a personal interest in all guests. We love our city and region and are honoured to have the responsibility to introduce it to visitors from around the world. We are dedicated to providing quality personal service to make your visit the best it can be.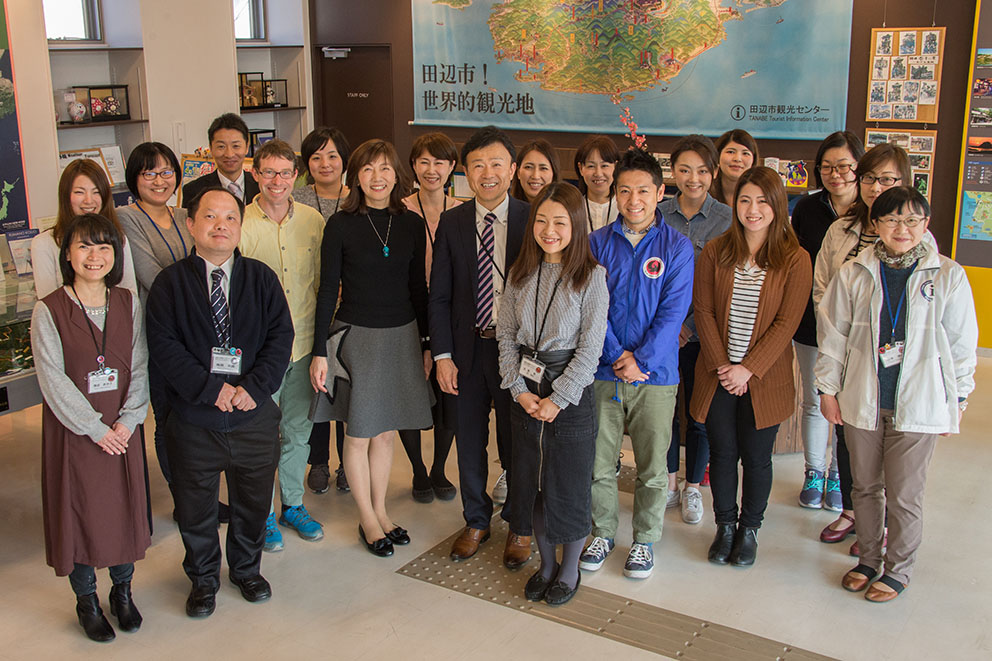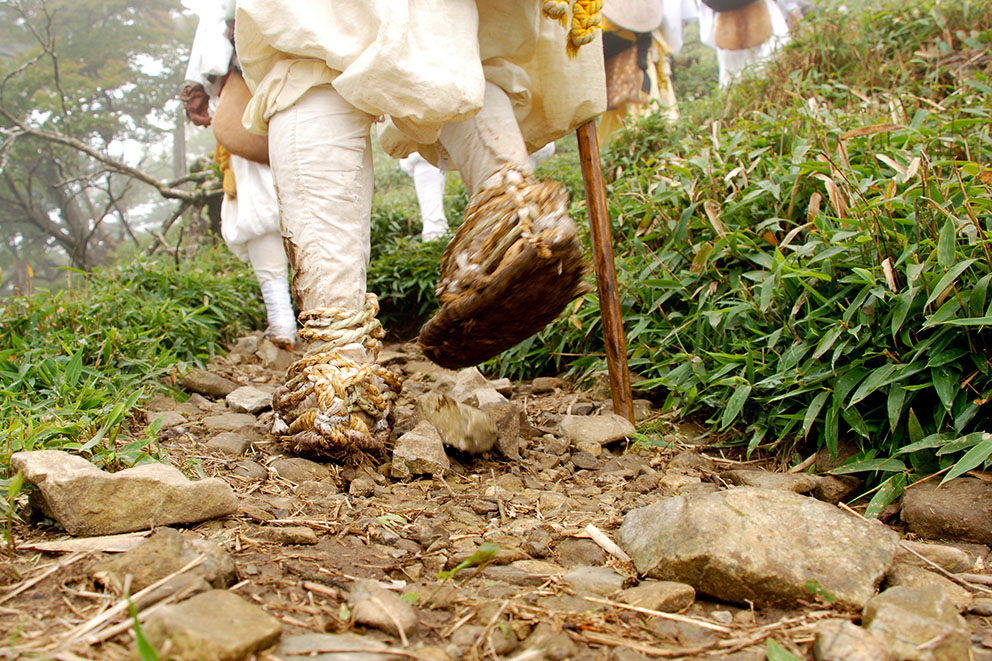 Intimate Knowledge
Over 1000 Years of Experience!
For over 1000 years, we, the people of Kumano, have been hosting and supporting pilgrims to the sacred sites in the isolated Kii peninsula. Our local staff are passionate about our region, continuing this rich tradition and history of rural hospitality. We use our intimate firsthand knowledge and experience, in coordination with a vast network of local connections, to support you with your travel needs.
Locally Owned & Operated
KUMANO TRAVEL is a locally owned and operated community business. We respect and support local businesses and are working towards making the community's tourism infrastructure economically self-sufficient. By taking responsibility of our local tourism development we hope to decrease economic leakage and increase the ability to sustain a healthy local economy. Having fewer visitors with the same economic impact is one aspect of our strategy to create a quality, sustainable tourism destination. By making reservations with KUMANO TRAVEL and trusted partners you are directly supporting our community.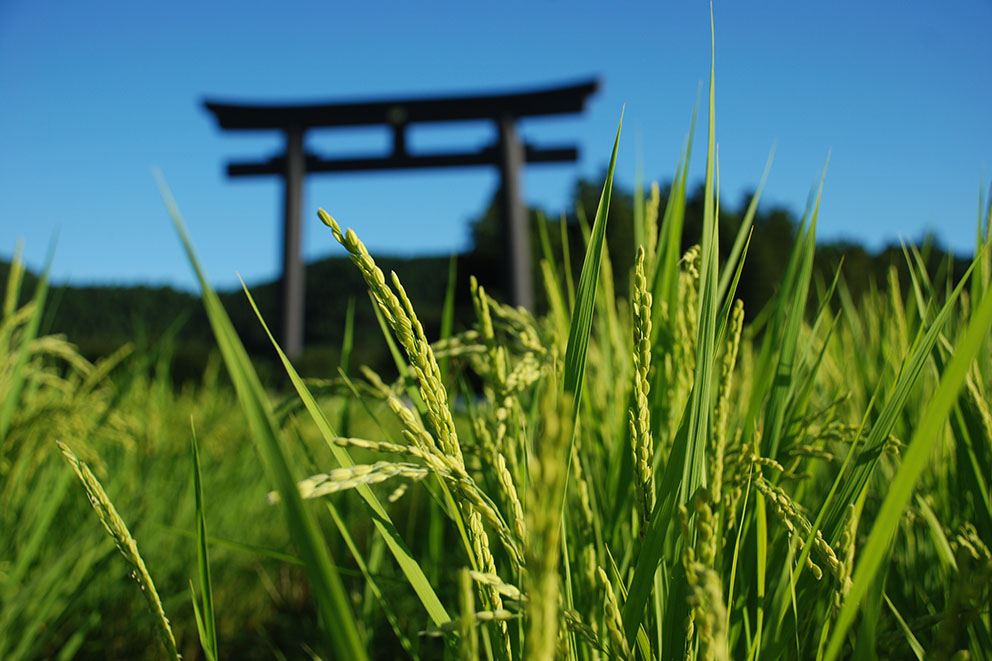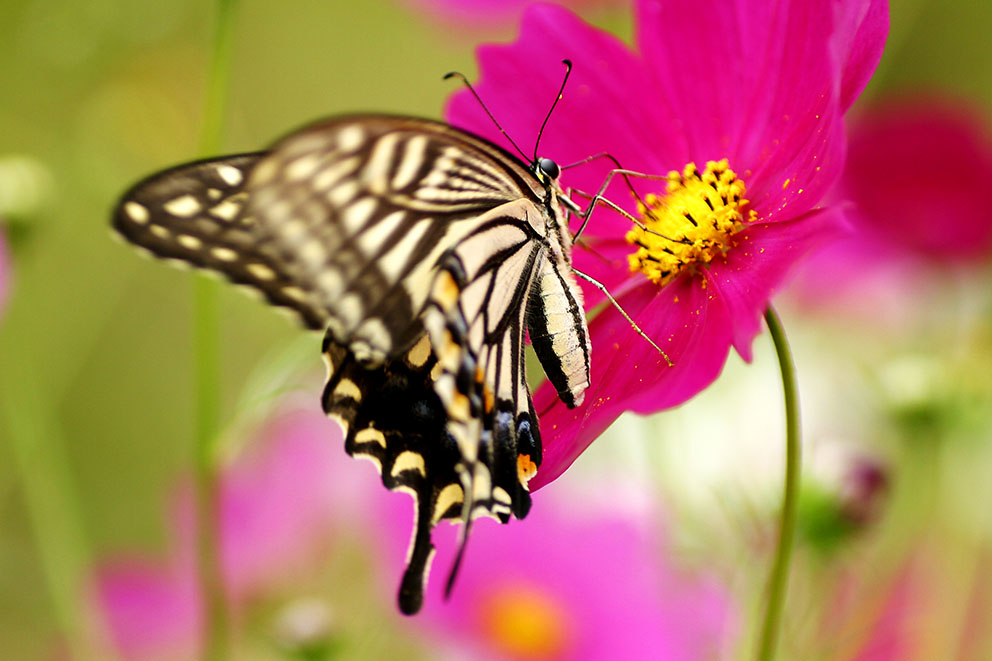 Travelers' Safety Net
By making all of your reservations with the KUMANO TRAVEL official community reservation system your visit to the area is registered and connected to the area. This is an excellent safety net, especially for those trekking on the Kumano Kodo, because the local government and all of the local suppliers know your itinerary. This is vital if anything goes wrong, as our strong community network can work together to support you during your stay.
Responsible & Sustainable
KUMANO TRAVEL believes in responsible travel, and one of our goals is to contribute to the sustainable tourism development of the region. We believe that local residents -including KUMANO TRAVEL- and visitors must respect each other and work together in a positive way to preserve and protect our natural, cultural, and spiritual heritage. We hope that our services and products help to facilitate and promote this.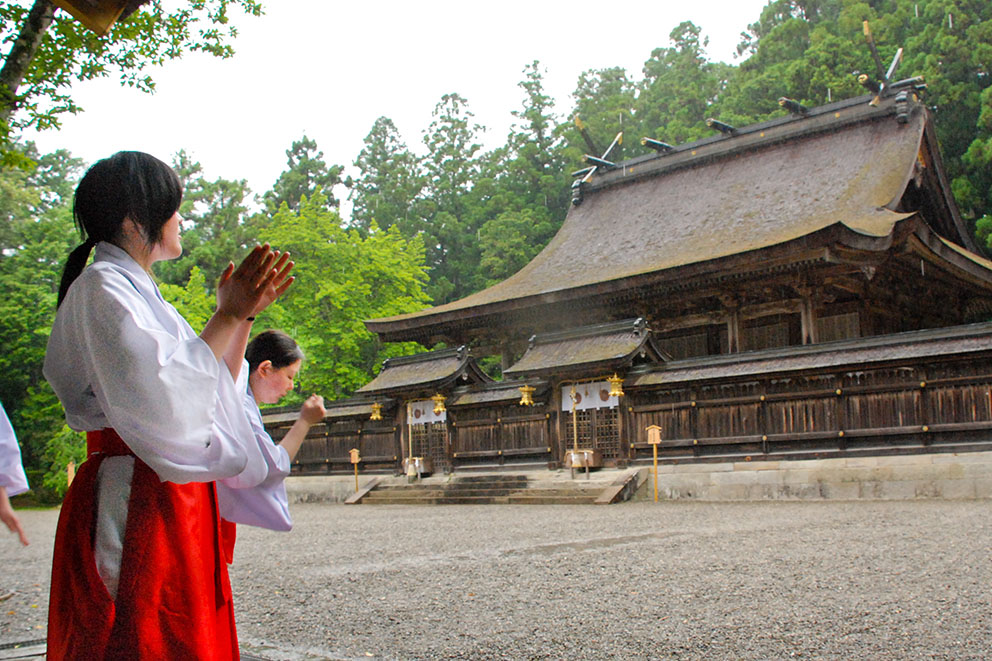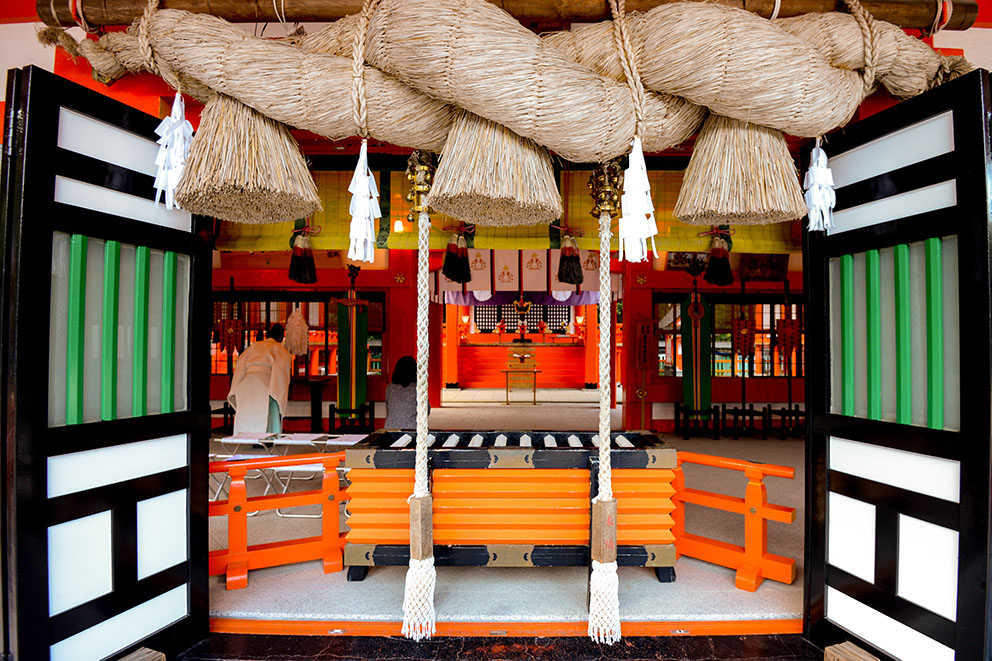 Freedom to Discover
Wouldn't it be great if you could easily organize an entire journey online to the spiritual countryside of Japan, with the freedom to customize your own itinerary? With KUMANO TRAVEL this is possible! Add accommodations, tours & activities, and travel services to your Cart to personalize your travels. You can use the model itineraries to help you plan with several options to choose from. KUMANO TRAVEL makes it easier than ever to plan a visit to the off-the-beaten-path areas that can be difficult for visitors to find. KUMANO TRAVEL helps you do the organizing, so you have more time and freedom to discover.
Secure Booking
Security is important to us. The KUMANO TRAVEL reservation system uses SSL ("Secure Sockets Layer"), an industry standard technology to encrypt personal details. We do not see or store any credit card information. The protected information is securely transmitted directly to the credit card company. However, as with any standard email, emails containing your personal data, required to complete the reservation process, will be exchanged in a non-encrypted format. For more information please visit our Security & Privacy page.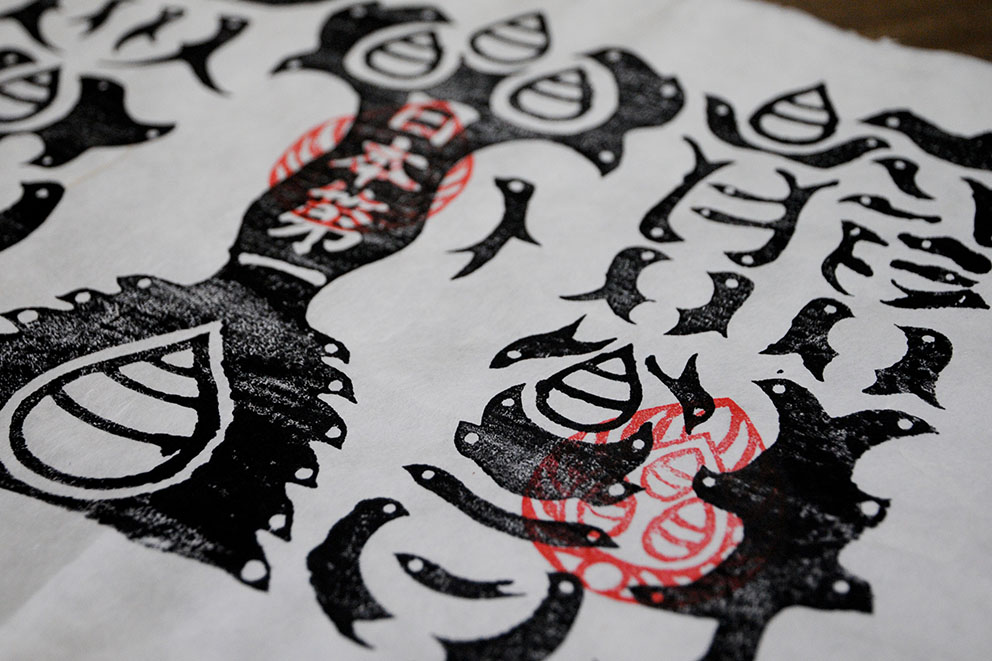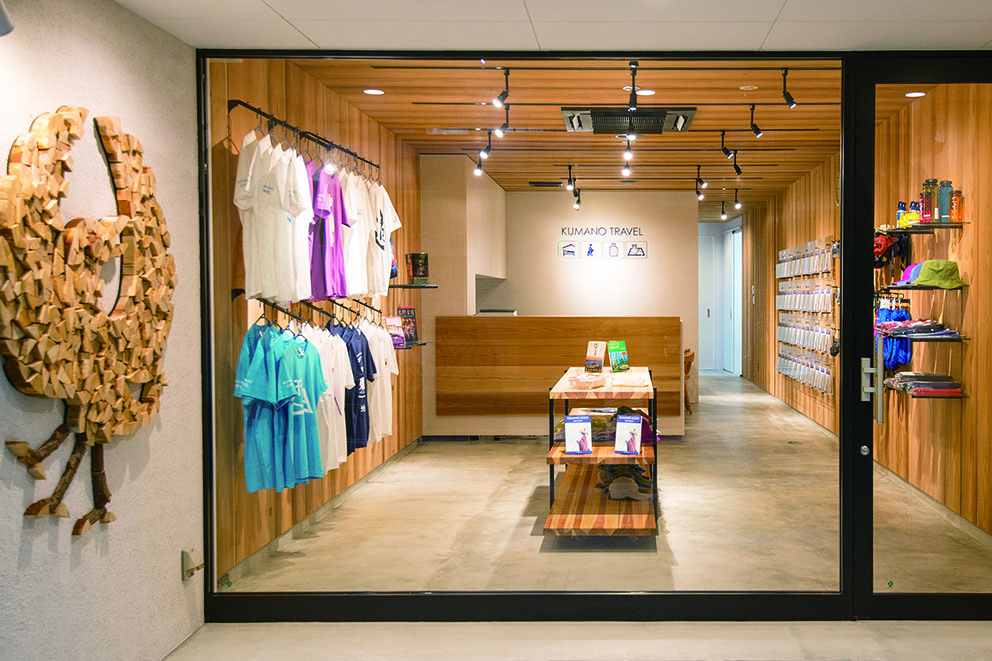 Onsite Travel Support Center
The KUMANO TRAVEL Support Center is dedicated to supporting visitors onsite and features a shop with outdoor gear and local souvenirs. Other services are luggage storage and reservation desk. It is located within short walking distance from the Kii-Tanabe station and is run by bilingual English/Japanese speaking staff. Please feel free to drop by the Tanabe tourist information center and KUMANO TRAVEL support center when passing through Tanabe to get all of the most up-to-date information for your journey to Kumano.
Association Details
Name

"KUMANO TRAVEL" is a division of the Tanabe City Kumano Tourism Bureau, a General Incorporated Association (Ippan Shadan Houjin).
Government Registration & Memberships

Wakayama Prefecture Travel Agency License Number 2-283
Full Member of All Nippon Travel Agents Association (ANTA)
Founding Member of Japan Alliance of Responsible Travel Agencies (JARTA)
Japanese Local Destination Management Organization (日本版地域DMO) designated by the Japan Tourism Agency
Member of Tanabe City Chamber of Commerce & Industry

※ Licensed by the Japan Tourism Agency in accordance with the provisions of the Travel Agency Law.
Director

TADA Noriko
Certified Travel Services Manager

UMEHARA Eiji, Yoshimoto Tomoko
Board Members

Hongu Tourist Association, Tanabe Tourist Association, Nakahechi Tourist Association, Ryujin Tourist Association, Oto Tourist Association
Established

July, 2010
Head Office Address

1-20 Minato, Tanabe City, Wakayama Prefecture, 646-0031, JAPAN
Hongu Branch Office Address

100-1 Hongu, Hongu-cho, Tanabe City, Wakayama Prefecture, Japan, 647-1731
Tel

0739-26-9025
Fax

0739-26-5820
Office Hours

Weekdays 9:00 to 17:00, Japan Standard Time. Closed weekends and national holidays.
Testimonials
We just wanted to thank you again for all of your help in planning and booking our trip on the Kumano Kodo. We had the best time of our lives and we owe it to you. The trail was simply amazing, the accommodations you helped us book were awesome, and the recommendations you gave us were spot on. Thank you so much. We owe this amazing trip to you.
I think that the Tanabe City Kumano Tourism Bureau/KUMANO TRAVEL Reservation sites are the best tourism sites I have used. They are very easy to navigate and contain all of the information required in easy to find locations. The service provided by the staff at KUMANO TRAVEL was outstanding, reorganising my booking after the place I booked was full!
Thanks for the confirmation, and thanks in general for having such a great site. It's so rare to see an excellent amount of information in one convenient place online... and not only that, but I can making bookings through you guys too. Great.!
I would like to let you know that we are super happy with the efficiency and the professionalism you have been dealing with us!!
I must express my sincere gratitude for your help in the planning of our visit to the Kumano Kodo. Without your guidance it would have nearly impossible to arrange such a unique trip from the other side of the world. Your website is also very inspiring, informative and well structured. Thank you!
Tanabe City Kumano Tourism Bureau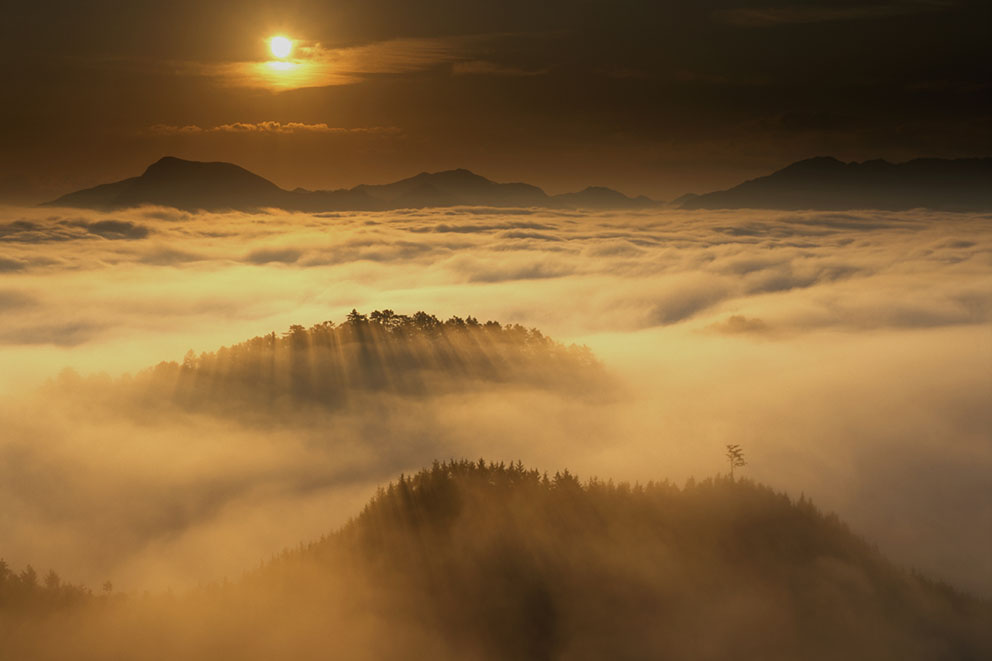 Lofty Goals
The Tanabe City Kumano Tourism Bureau is a tiny office with a huge mission—to develop and promote Japan's remote spiritual heartland into a quality, sustainable tourism destination open to the world.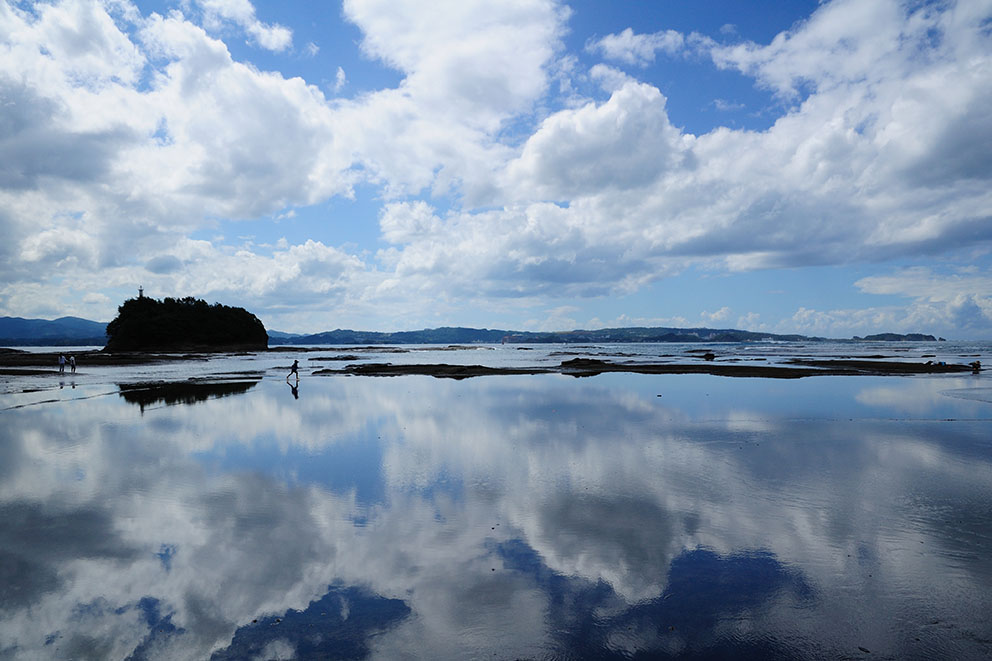 Two Sides Enhanced
In 2004 this region was registered as a UNESCO World Heritage cultural landscape and in 2005 a major political merger of four rural communities and Tanabe City took place. These dramatic changes required a new and innovative approach to tourism development.
Tanabe City created an office to oversee the city and region in totality; a half-public, half-private entity called the Tanabe City Kumano Tourism Bureau—the first of its kind in Japan.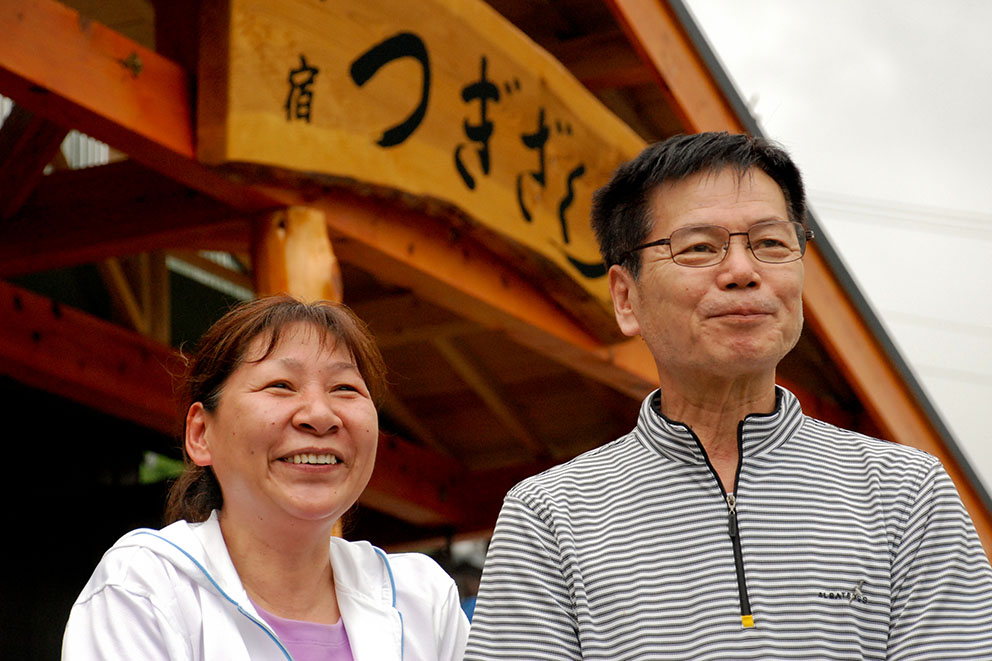 Joining Forces
Through strategically planned projects with a diversity of stakeholders, the Tanabe City Kumano Tourism Bureau is building a strong foundation for a sustainable future by preserving cultural heritage, cultivating human resources, and developing effective tourism systems.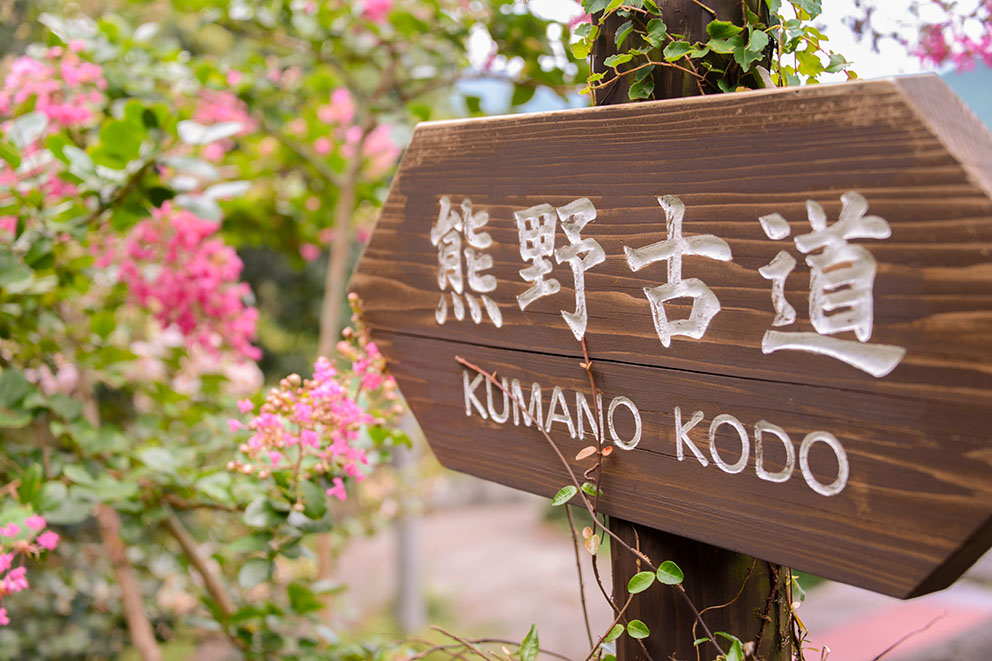 Core Development
Developing the region's tourism infrastructure and supporting local citizens are the core pillars of action. Tourism infrastructure includes signage, information centers, heritage displays, public transportation, reuse of older homes for accommodations, etc. Grassroots development initiatives include innovative training seminars, and the KUMANO TRAVEL Community Reservation System—a bilingual website for local businesses to connect with the growing online market.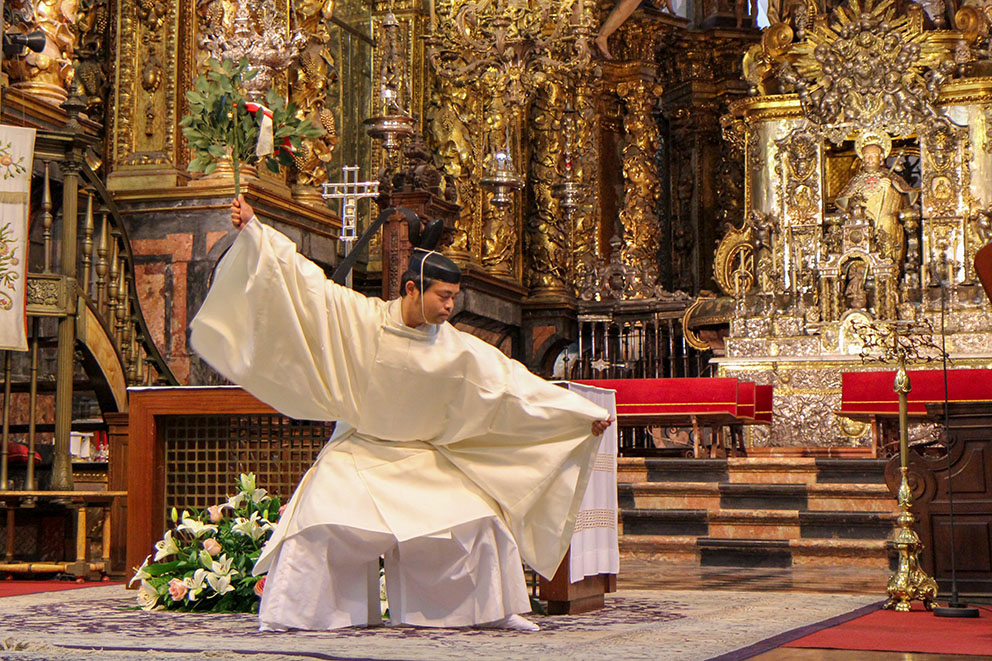 Worldly Cooperation
The Tanabe City Kumano Tourism Bureau is the founding member of a pioneering joint promotion project with the Turismo de Santiago de Compostela—successfully joining the Way of St. James and the Kumano Kodo, the only two major pilgrimage routes registered as UNESCO World Heritage cultural landscapes.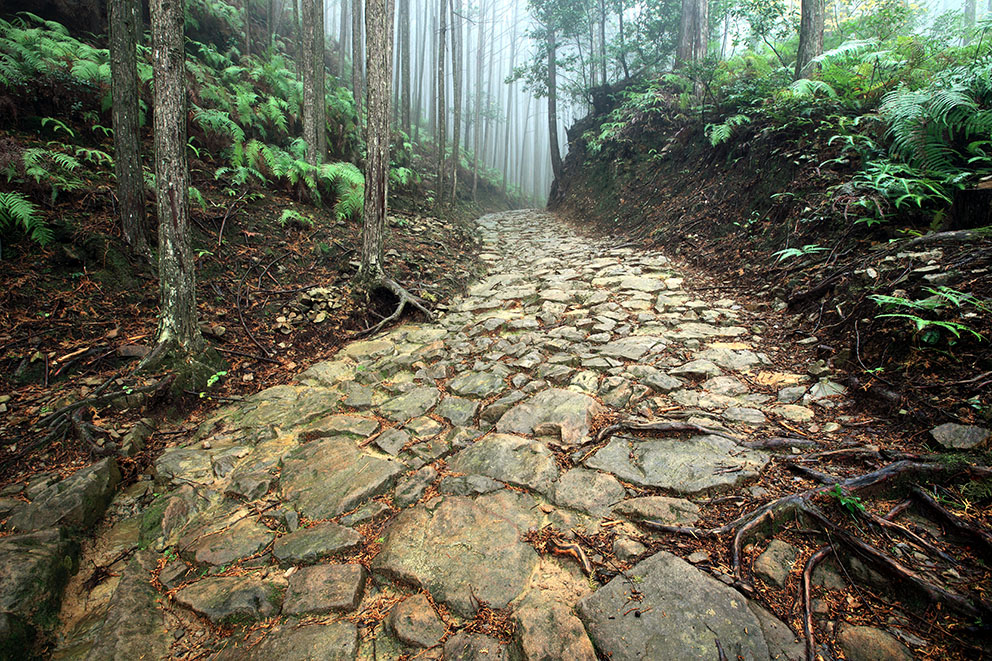 Inspiring Leadership
Rural Japan is diverse and culturally rich, but oftentimes it has not reached its full potential or is in danger of destruction. Because of the positive and effective new model of community-based tourism developed by Tanabe City, the Tanabe City Kumano Tourism Bureau is a leaders in the field, speaking at seminars and lectures over 100 times a year across Japan and internationally; sharing their idea and philosophies, and inspiring other communities to thrive.
Awards & Accolades
The KUMANO TRAVEL dream has featured as an important factor in receiving many prestigious awards worldwide.
2023

Japan Travel Awards: Best Sustainable Travel
2021

Lonely Planet Best in Travel 2021: Readers' Choice Awards Sustainability Winner
2020

Prime Minister's Awards for the Hometown Development Grand Prize
2019

Japan Tourism Awards, Japan Tourism Agency Commissioner Award
2019

Japan Tourism Awards, Special Award for DMO Promotion
2018

Japan Tourism Agency Commissioner Award
2018

Lonely Planet's Best in Travel 2018, Top Region
2018

Minister of Economy, Trade and Industry: Selected Regional Business Development Organization
2017

Featured Case Study at UNWTO 2nd International Conference on Rural Tourism
2017

Cabinet Office Cool Japan Ambassador
2015

Long-listed for World Responsible Tourism Award, Best Cultural Heritage Attraction
2014

Featured Presenter at 1st UNWTO International Congress on Tourism & Pilgrimages
2012

World Travel and Tourism Council, Tourism for Tomorrow Awards, Destination Stewardship Finalist
2012

Wakayama Prefecture Tourism Merit Award
2010

Ministry of Internal Affairs and Communications Regional Development Award,
2009

JTB Culture Exchange Award—Excellence Prize
2009

Yomiuri Shimbun 100 Landscapes of Heisei Sites Travel Itinerary Merit Award