Aikido, Kumano Kodo Experience
Local Package Tours
Description
Get to know the deep cultural and spiritual roots of Japan through this inclusive 3-day, 2-night Aikido Experience and Kumano Kodo walking Plan.
This spiritual journey starts with a small, private 3-hour Aikido session in the very birthplace of Aikido's founder Ueshiba Morihei, Tanabe City. Learn from experienced Aikido 5th Dan instructor Junichi Gomita supported by an interpreter guide. The instruction includes basic Aikido movements, ukemi and falling techniques, some weapons defense, and the peace-minded philosophy of Aikido. Unlike other martial arts, Aikido is non-competitive interaction between its participants. All are welcome to join the private training session regardless of gender or age.
The following day, have a choice of either a mikan orange-picking experience or walking a part of the ancient UNESCO World Heritage Kumano Kodo pilgrimage route with a local guide, with lunch in the village of Takahara. In the afternoon, walk more of the pilgrimage trail between the villages of Chikatsuyu and Nonaka. A taxi takes guests to a Hongu-area onsen hot spring accommodation where they can steep in the healing waters of the rural onsen hot spring, and partake of delicious area local cuisine in the hospitality of a country inn.
Walk the Highlight Walk of the Kumano Kodo on Day 3 to Kumano Hongu Taisha grand shrine with a local guide. Learn about the search for rebirth and purification in the Kii Mountains, wandering through nature to reach sacred shrines. Visit the tallest O-Torii Gate in the world at Oyunohara nearby to complete your journey.
Finally, a reserved taxi will take you back to the coast.
■
For Groups of 3 or more, or Groups with Children
Please enter the details of group members in the "Note" section on the application page.
Also, please note for groups of 4 or more, a larger-sized taxi will be used and the price will change. Once a reservation request is made, we will update the cost before your confirmation.
■
Note: Itinerary subject to change based on season
Itinerary changes, such as accommodation or lunch locations, may change depending on the time of year and availability. Thank you for your understanding.
Price
Tour Package fee
1 guest(s)
348,000 yen
2 guest(s)
398,000 yen
Tour Overview
OUTLINE

| | |
| --- | --- |
| WHEN | Year-round |
| ROUTE | Tanabe | Takahara | Chikatsuyu | Nonaka | Hongu |
| DURATION | 3 days & 2 nights |
| OVERNIGHT | Tanabe, Kawayu Onsen/Yunomine Onsen/Watarase Onsen |
| ROOMS | Twin shared |
| OVERALL LEVEL | Beginner ※For Kumano Kodo, must be able to walk 2-3 hours. |
| TYPE | Guided (no tour conductor) |
| DAILY LUGGAGE SHUTTLE | 1st and 2nd days. |
| RECOMMENDED FOR | Those interested in Aikido and Highlight walk of the Kumano Kodo. |
| MINIMUM # | 1 guest |
| MAXIMUM # | 5 guests |
INCLUDED


2 Nights of accommodation
2 Suppers, 2 Breakfasts, 2 Lunches
Daily luggage shuttle on 1st & 2nd days (1 piece per guest)
Taxi transport
NOT INCLUDED
Transporation to and from Tanabe area
Miscellaneous personal expenses such as drinks, laundry, shopping, etc.
Travel insurance (please purchase this before your trip)


DAY 1

Train from Osaka/Kyoto to Kii-Tanabe (~3 hrs)

Drop off bags at Tanabe Tourist Information Center for luggage shuttle to accommodation

Taxi from Kii-Tanabe to Tanabe Municipal Budokan (~5 min)

Aikido Experience (3 hrs)

Stay in Tanabe
DAY 2

Morning Experience

Option A: Mikan Orange-picking

Option B: Kumano Kodo Takijiri-oji~Takahara (3.7 km, 2.5 hrs)

Taxi to lunch

Lunch in Takahara

Taxi to Chikatsuyu

Walk Chikatsuyu-oji to Tsugizakura-oji (3.5 km, 1.5 hr)

Taxi to accommodation

Stay in Hongu area onsen hot spring village
DAY 3

Taxi to Hosshinmon-oji

Walk Hosshinmon-oji to Kumano Hongu Taisha/Oyunohara (~8 km, 3~5 hrs)

Taxi to either Kii-Tanabe or Shingu (~2 hrs)
Aikido Instructor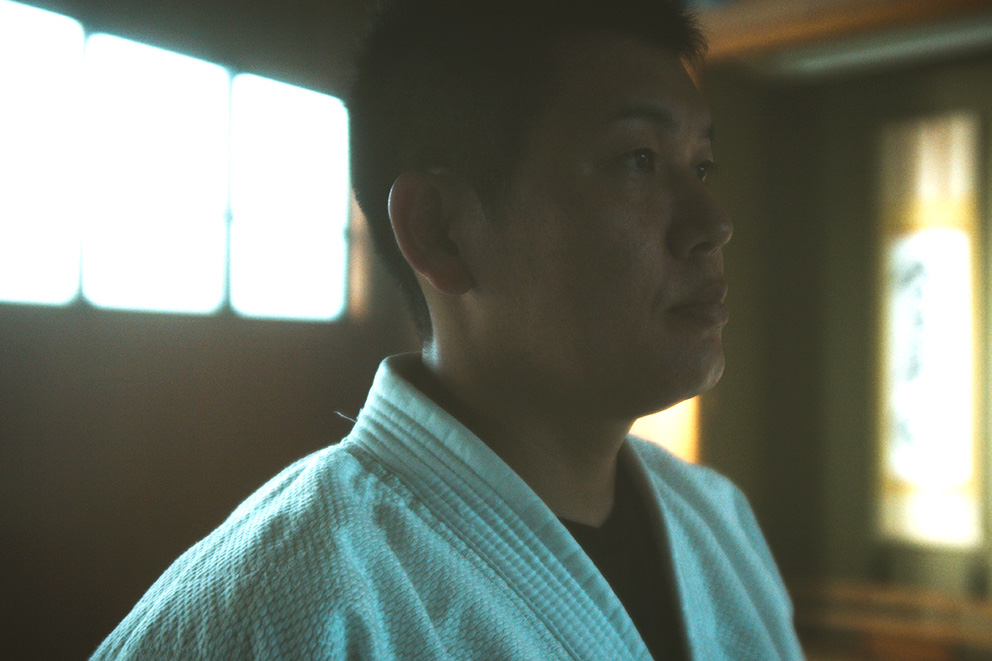 Junichi Gomita, 5th Dan

Junichi Gomita was born into an Aikido family whose parents both were practitioners and began his own Aikido training in early childhood. His father is Seiji Gomita, who studied directly under Morihei Ueshiba and is head of the Aikido Tanabe Dojo. Junichi Gomita is the acting head of the Tanabe Aikido Dojo, deputy head of the Morihei Ueshiba Memorial Hall, and is a lecturer for Budokan education classes at junior high schools in the prefecture.
Aikido Experience trailer
Kumano Kodo Walk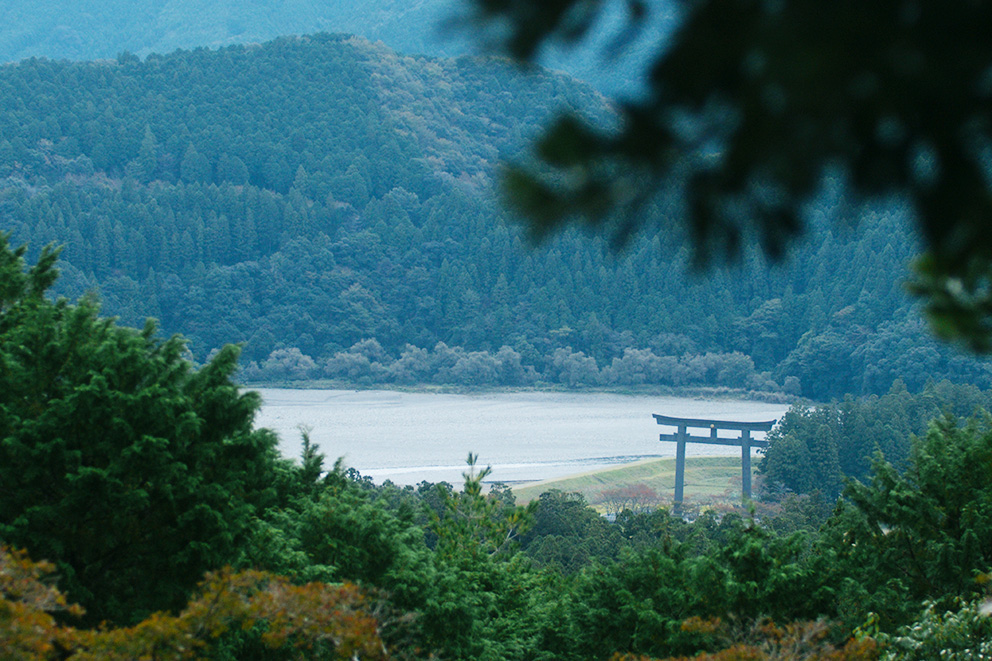 Highlights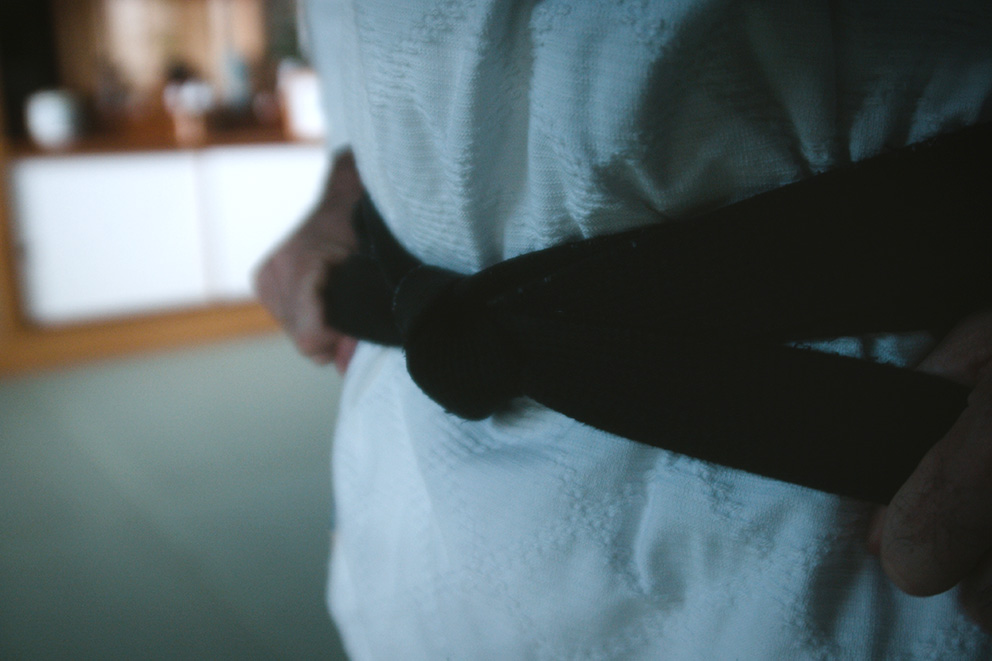 Walk Kumano Kodo
Experience Aikido at the birthplace of the founder, Morihei Ueshiba.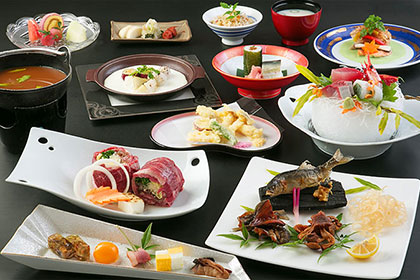 Eat local cuisine
Immerse yourself in Japan's country side culinary traditions.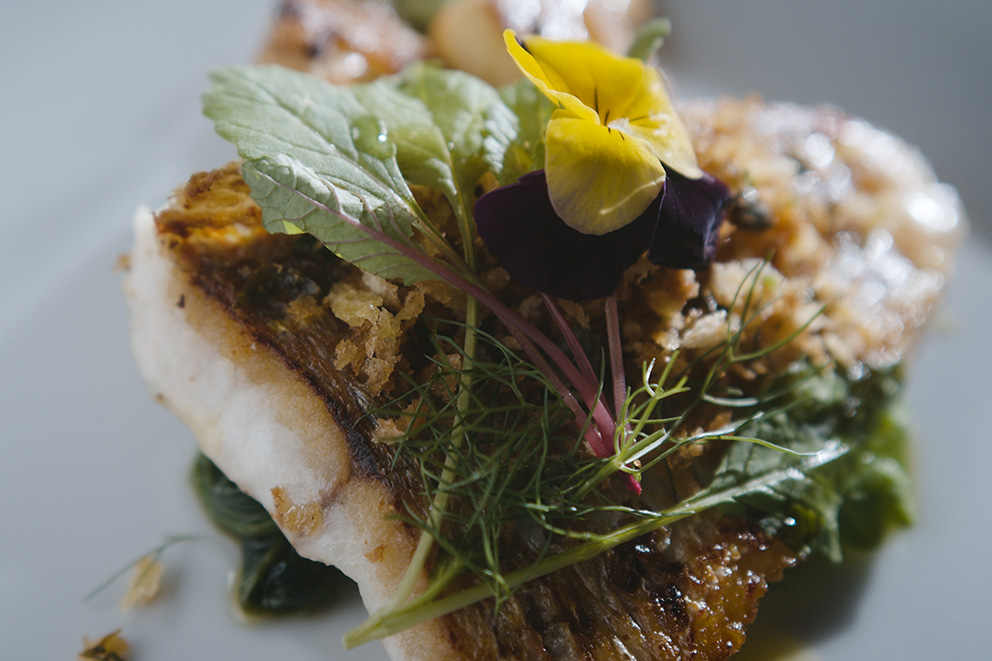 Michelin Accredited Dining
Savor authentic Italian cuisine at a local renovated Japanese farm house.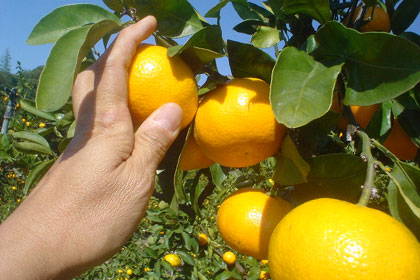 Agricultural Experience
Pick mikan oranges on local agricultural experience. (Akizuno Garten stay guests only)