Description
Cozy Rental House
Guest House AGAE (pronounced "ah-gah-eh") is a lovingly renovated rental house in Chikatsuyu village. The building is fully furnished, with the deep brown wood of the beams adding atmosphere. It was the dream of Ms. Ono to run a guesthouse after returning to her hometown after 2 decades of working abroad. After searching for many years for the right place, she found it near the edge of Chikatsuyu settlement near the local A-coop grocery store, a very convenient location. As a local guide, she hopes to host and meet other pilgrims to share her passion for Chikatsuyu and the Kumano Kodo. There are two rooms available, one Japanese-style, and one Western-style, each with its own entrance and washing area and toilet. Only the Japanese-style room has a bathtub and kitchen. The Western-style room has a shower.

MEALS: Meals and bentos are provided by local cafes. See details below.

Full Name
Guest House AGAE
ゲストハウス あがえ
Address
1776-3 Chikatsuyu, Nakahechi-cho, Tanabe City, Wakayama Prefecture 646-1402
〒646-1402 和歌山県田辺市中辺路町近露1776-3
Rating & Reviews
Guestroom

Baths

Meals

Location

Reception & Service
Price Plan(s)
Guest House AGAE
Supper, Breakfast & Lunch box


10,800 yen~
Guest House AGAE
Supper & Breakfast


10,200 yen~
Sanitation and Hygienic Measures
Guestrooms
| | |
| --- | --- |
| Japanese Style | Yes |
| Mixed Style | No |
| | |
| --- | --- |
| Number of Rooms | 2 |
| Maximum Guests | 7 |
The Japanese-style room (main building) and Western-style room are in the same structure but are separate units. There is a washroom and separate entrance for each room.

The Western-style room has a capacity of 3 persons and has no kitchen or bath, shower only. There are two single beds and two futons that can be laid out.
Facilities
Refrigerator
Air conditioning
Microwave
Desk
Amenities
Shampoo
Hair conditioner
Body-wash
Hair drier
Face towel
Bath towel
Slippers
Tea
Coffee
Toothbrushes available upon request.
Baths
| | |
| --- | --- |
| Shared Indoor | No |
| Shared Outdoor | No |
| Shared Sauna | No |
| Privately Reserved | No |
| Ensuite Indoor | Yes |
| Ensuite Outdoor | No |
Note

Bath in Japanese-style room. Shower only in western-style.
Meals
Supper
Locally prepared bento supper box delivered to the guest house at 17:30.
Breakfast
Served at a local cafe 7:00-10:00. See ※ below for cafe information.
Lunch
Prepared bento box picked up at cafe at breakfast.
※ Cafe information:
● (Sunday, Monday, Tuesday, Friday & Saturday) Meals provided by Waraji-jaya café located in front of the guest house.
● (Wednesday and Thursday) Meals provided by Hashiori-jaya café located east of Chikatsuyu-oji shrine, 10-minute walk north from the guest house.
NOTE: Meal contents will vary between cafes.
NOTE: We are unable to remove dashi fish stock from meals.

● Full kitchen is available for use in Japanese-style room.


● Able to cater to vegetarians on request.
Please let us know details of what you cannot eat in advance.
● Unable to cater to guests with food allergies.
Vegetarian Meals

: Included  : Not Included

: Meat
: Fish & Seafood
: Eggs
: Dairy Products
: Katsuo Dashi (fish stock)

| | | | | | |
| --- | --- | --- | --- | --- | --- |
| Type A | | | | | |
| Type B | | | | | |
| Type C | | | | | |
| Type D | | | | | |
| Type E | | | | | |

Vegetarianism is not common in the Japanese countryside. Please double-check the Vegetarian Type which the service provider can accommodate to make sure that it meets your needs. Often being able to eat trace amounts of the ubiquitous Katsuo Dashi (fish stock) makes it easier to find options.

More Information

NOTE: It is difficult and not culturally sensitive to change meal requests, or make new meal demands, onsite when you arrive at accommodations. Vegetarian types must be confirmed during the reservation process and respected during your visit.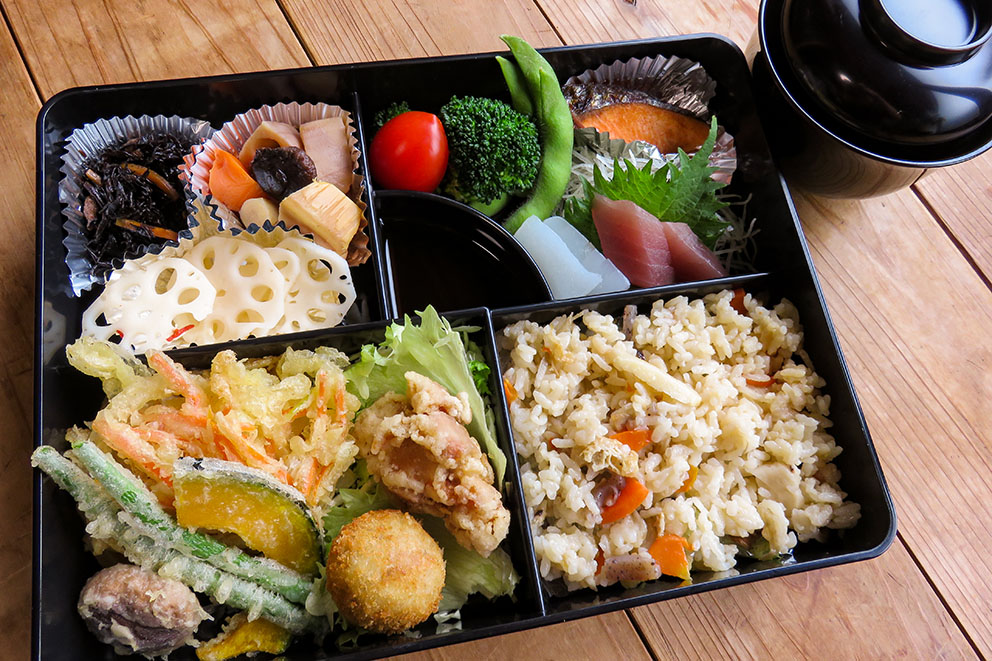 Sample supper box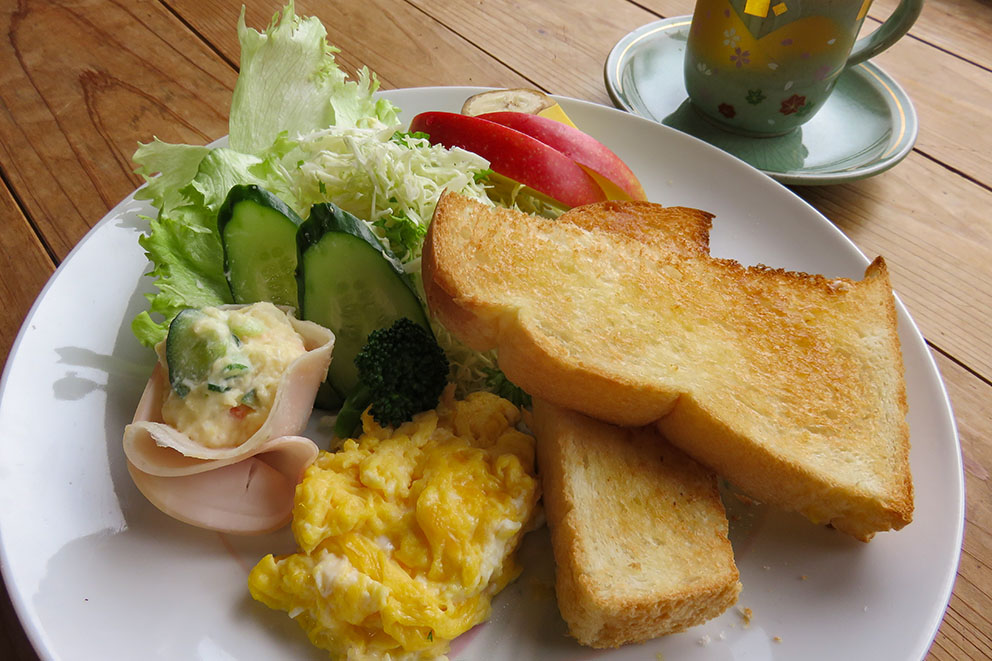 Sample breakfast, Served at Waraji-jaya cafe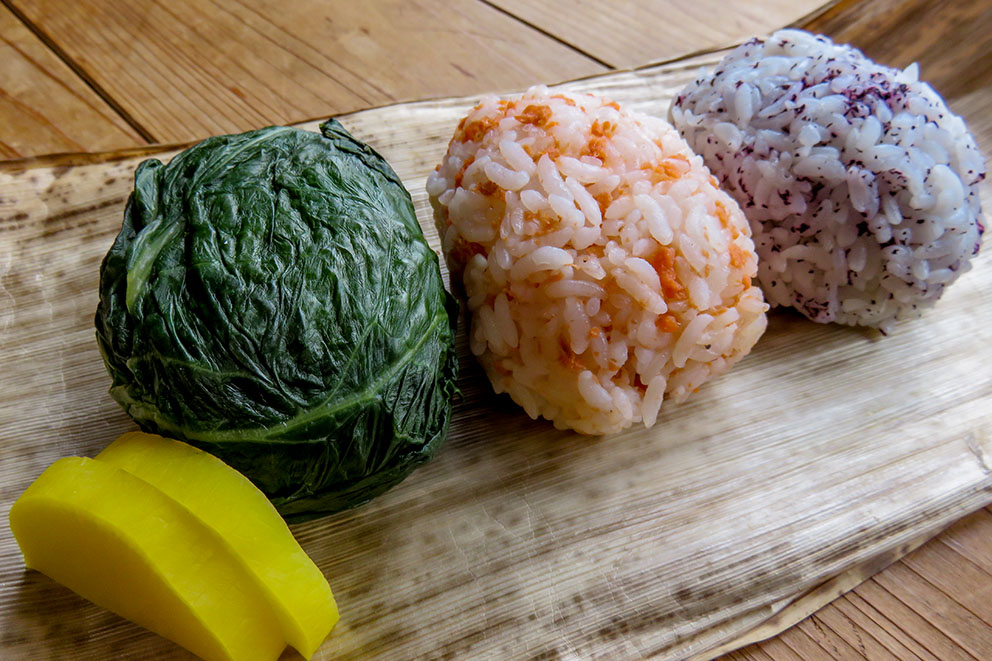 Sample lunchbox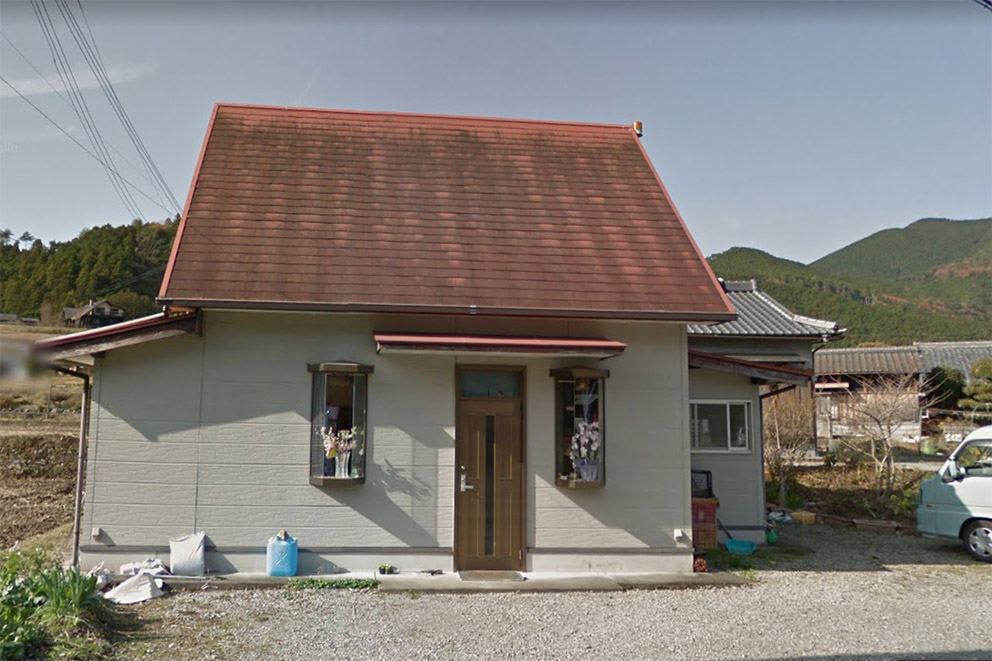 Waraji-jaya cafe
Facilities & Services
Internet

Free Wi-Fi (Guestroom)

Credit Card

Not accepted

Traveler's Cheques

Not accepted

Language

English

Services

Lunch box
Notes

● Washing Machine is available.
Access
Access Information

Busses run daily to Chikatsuyu from Kii-Tanabe Station, Shirahama and Hongu.
● ~1 hour by bus from Kii-Tanabe Station (bus timetable 1)
● ~1 hour by bus from Hongu (bus timetable 2)
● ~10 minutes walk from "Chikatsuyu-oji 近露王子" bus stop
● "Kodo-Aruki-no-Sato Chikatsuyu 古道歩きの里ちかつゆ" bus stop is next to the accommodation.
Chikatsuyu Village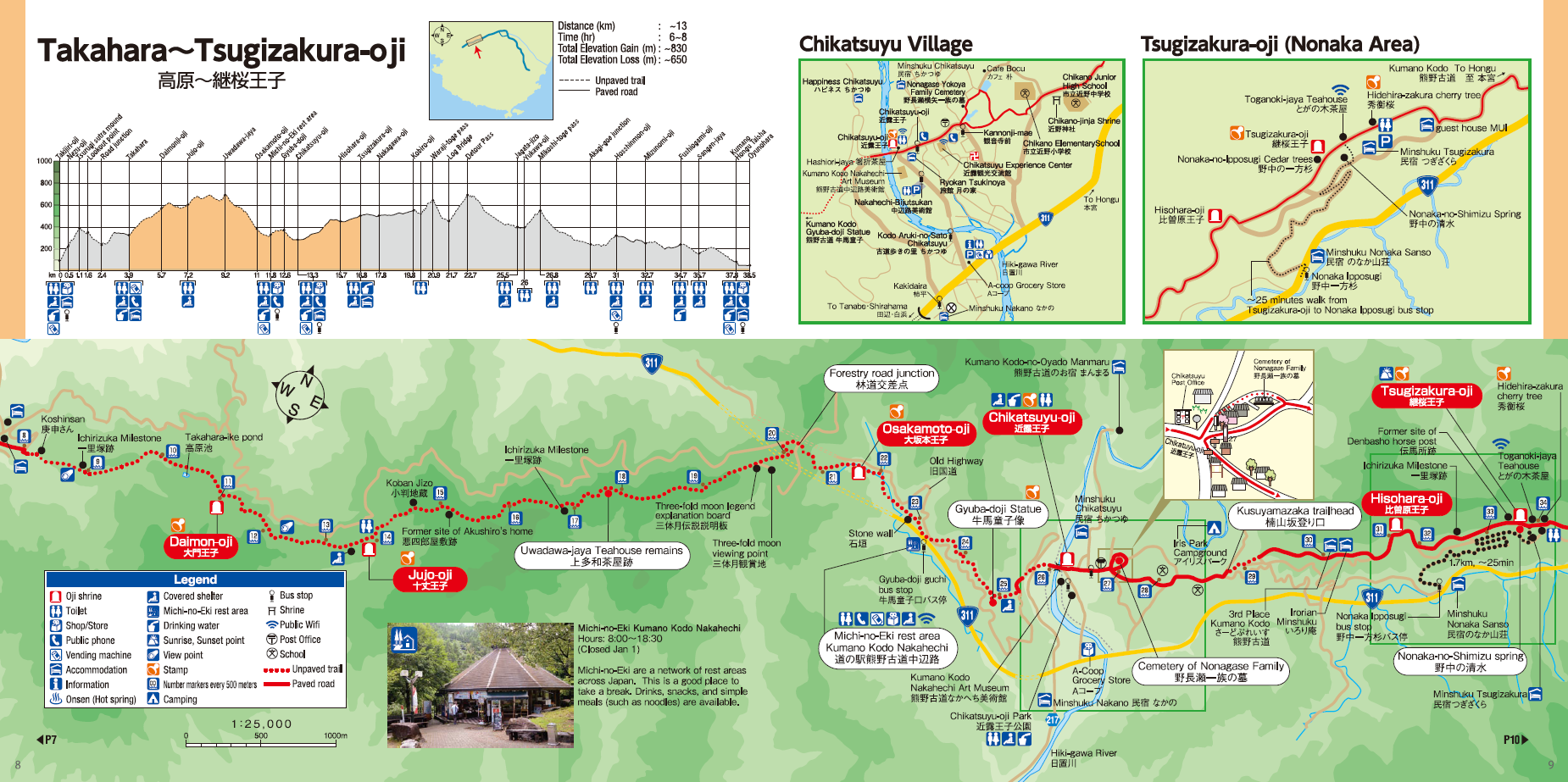 Nakahechi Route: Takahara~Tsugizakura-oji
Shuttle Service

Available on request in most instances.
Parking

● Free parking for up to 1 vehicle.
● Grocery store parking lot next door is available.