Description
Simple Rental House
The basic rental house, "guest house shitanoie," is located in the rustic landscape of Fushiogami in the Hongu area with minimal services for independant guests. The owner is a former teacher from Osaka who fell in love with Kumano while visiting for a week in 2012. It inspired him to move to Hongu with his family and open an environmentally friendly inn that made guests feel like they were visiting the home of a beloved relative! The recently renovated woody interior exudes warmth and harmony. And there is a view of the Kumanogawa River from the second floor. This guest house suits both city folk hoping to get away and those nostalgic for the countryside. Guest house shitanoie is located just 10 minutes by bus from Kumano Hongu Taisha--easy access to sites in the Hongu hot spring area (Hongu Yunomine Onsen , Kawayu Onsen , Wataze / Watarase Onsen).

Great for a relaxing staff for trekkers on the Kohechi (right on the trail!) and Nakahechi.
◆Note◆
● This guest house uses eco-friendly composting toilets.
● Self-check-in. Check-in details will be provided by the owner through MyChat of the KUMANO TRAVEL account after reservation and payment are completed.
Full Name
guest house shitanoie
guest house シタノイエ
Type
Guesthouse/B&B, Rental House
Address
927-4 Fushiogami, Hongu-cho, Tanabe City, Wakayama Prefecture, 647-1743
〒647-1743 和歌山県田辺市本宮町伏拝927-4
Rating & Reviews
Guestroom

Baths

Meals

Location

Reception & Service
Price Plan(s)
guest house shitanoie
Supper & Breakfast


9,900 yen~
guest house shitanoie
Supper, Breakfast & Lunch box


11,000 yen~
Sanitation and Hygienic Measures
Notice
■ This accommodation follows guidelines to reduce the spread of Covid-19.
Guestrooms
| | |
| --- | --- |
| Western Style | Yes |
| Japanese Style | No |
| Mixed Style | No |
| Other Style | No |
| | |
| --- | --- |
| Number of Rooms | 2 |
| Maximum Guests | 7 |
There is a western-style guest room on both the first and second floors.
Non-smoking accommodation.
Facilities
Television
Refrigerator
Air conditioning
Kotatsu heated table
Microwave
Desk
Heated table (kotatsu) will be available from November to about May.
Amenities
Face towel
Bath towel
Tea
Coffee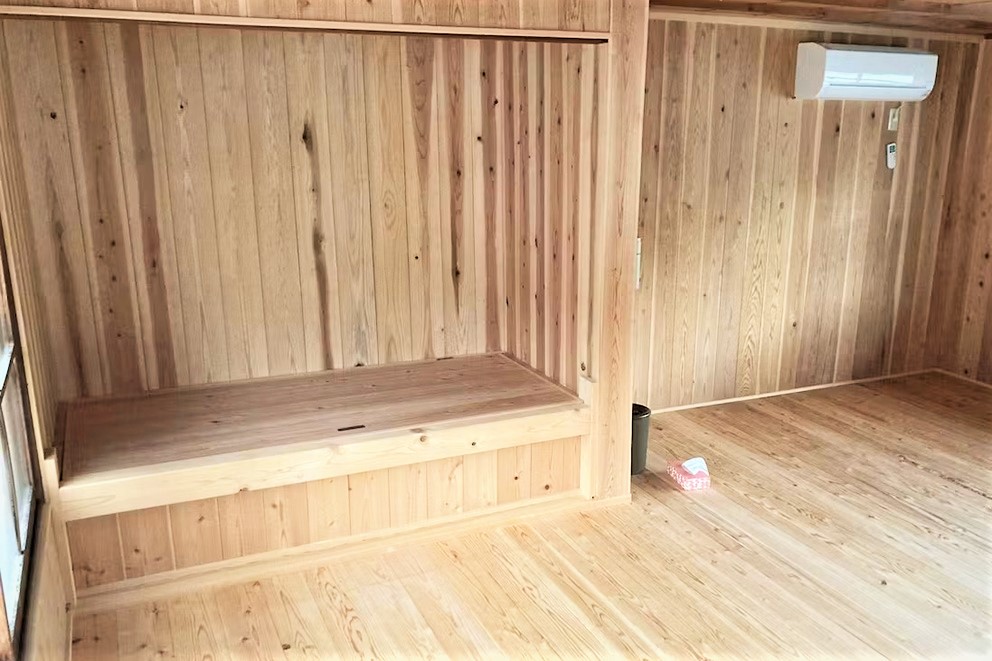 Room interiors with warm wood features.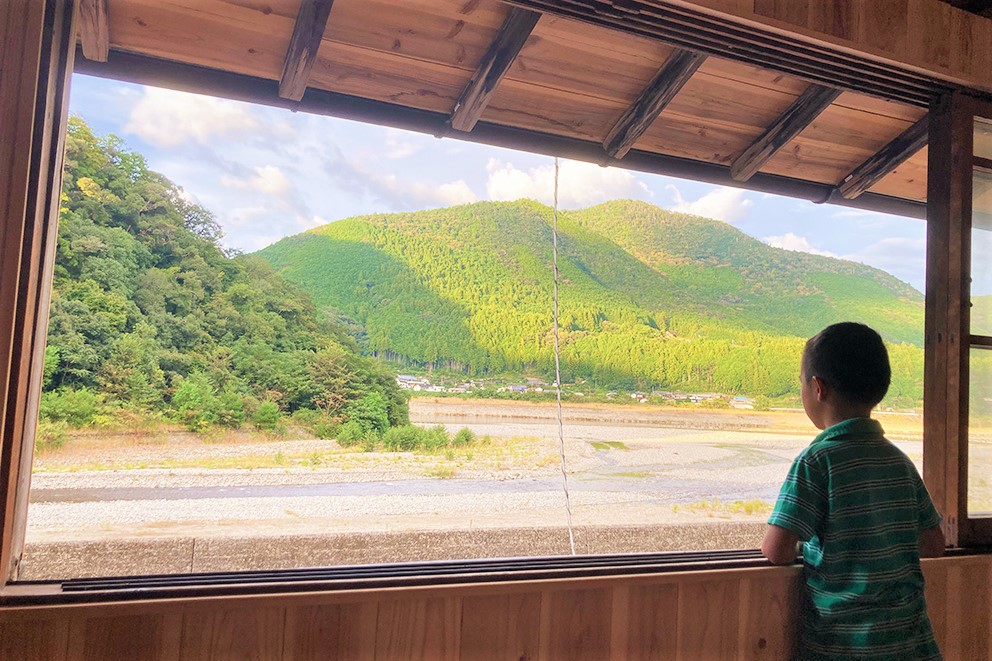 Spectacular view of the Kumano-gawa River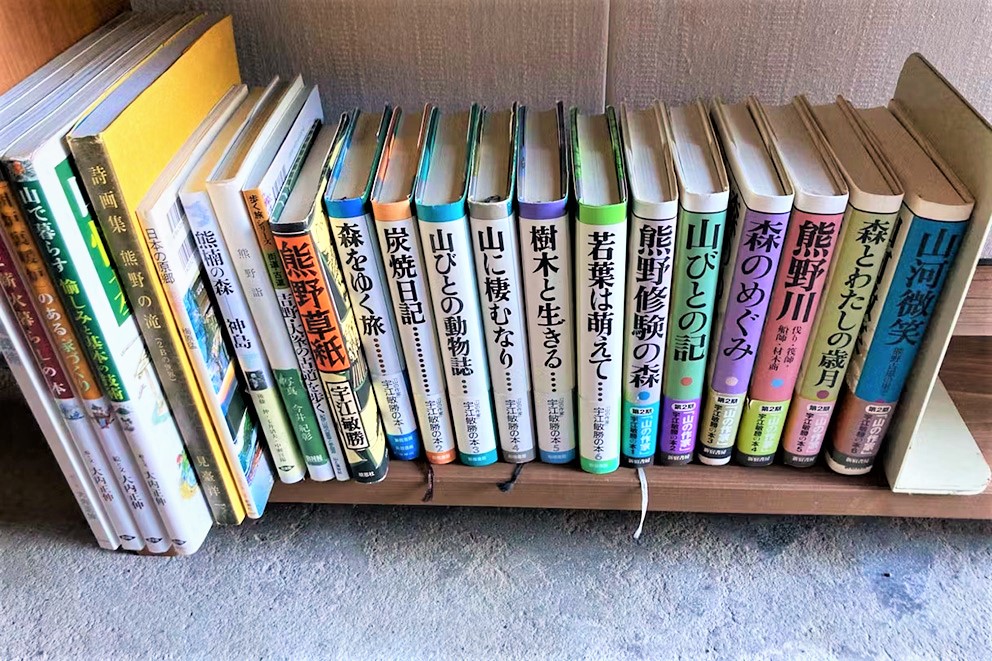 Books corner related to Kumano and nature.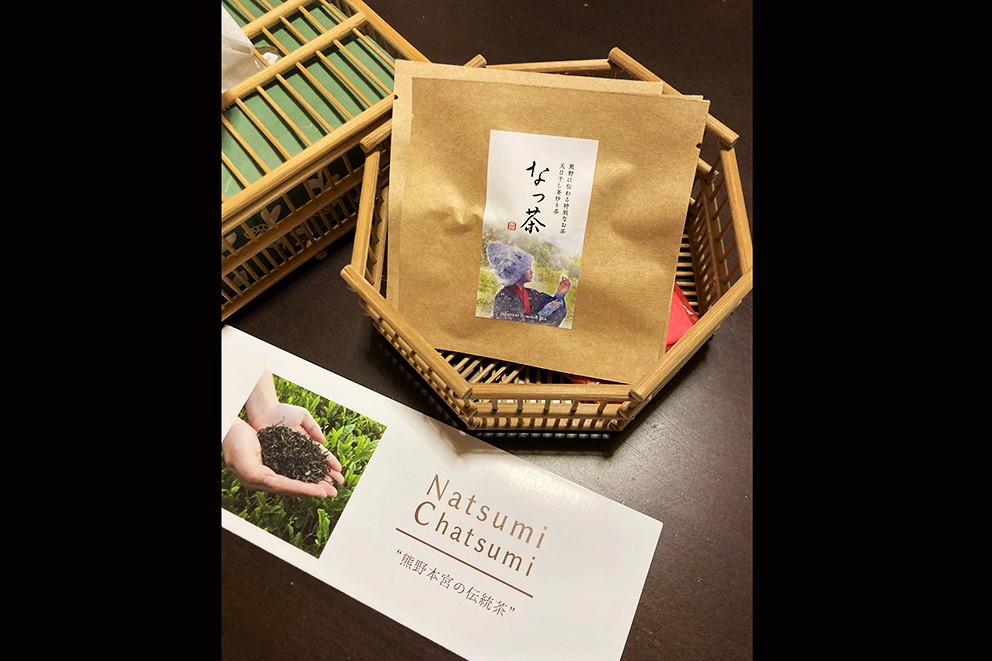 Naccha, a local specialty tea of Hongu.
Baths
| | |
| --- | --- |
| Shared Indoor | Yes |
| Shared Outdoor | No |
| Shared Sauna | No |
| Privately Reserved | No |
| Ensuite Indoor | No |
| Ensuite Outdoor | No |
Meals
Supper
Dinner Box Set.
Breakfast
Breakfast box delivered by Cafe Bond at 7:00AM.
Lunch
Lunch box bento delivered with breakfast.

●Supper
 Dinner Box
 Delivered by Cafe Bond around 19:00.
●Breakfast
 Breakfast box delivered by Cafe Bond at 7:00.
●Lunch
 Lunch box bento delivered with breakfast.
※Regarding allergies
 We apologize, but unable to provide gluten-free meals.
Vegetarian Meals

: Included  : Not Included

: Meat
: Fish & Seafood
: Eggs
: Dairy Products
: Katsuo Dashi (fish stock)

| | | | | | |
| --- | --- | --- | --- | --- | --- |
| Type A | | | | | |
| Type B | | | | | |
| Type C | | | | | |
| Type D | | | | | |
| Type E | | | | | |

Vegetarianism is not common in the Japanese countryside. Please double-check the Vegetarian Type which the service provider can accommodate to make sure that it meets your needs. Often being able to eat trace amounts of the ubiquitous Katsuo Dashi (fish stock) makes it easier to find options.

More Information

NOTE: It is difficult and not culturally sensitive to change meal requests, or make new meal demands, onsite when you arrive at accommodations. Vegetarian types must be confirmed during the reservation process and respected during your visit.
Facilities & Services
Internet

Free Wi-Fi (Guestroom)

Credit Card

Not accepted

Language

Very basic English
Notes

● No smoking inside.
Designated smoking section outside with ashtrays.
Access
Access Information

The house is located along the road ~5 min west from Michi-no-eki Okukumano bus stop in Hongu. (Road Station Oku-kumanokodo located at the bus stop has a grocery store and toilets). The road is part of the walking access to the Kumano Kodo Kohechi route.



■ By bus

 About 5 minutes by Ryujin Bus from Hongu Taisha-mae to Michi-no-Eki Okukumano bus stop, then about 5 minutes on foot.

 About 30 minutes by Ryujin Bus or Nara Kotsu Bus from Kawayu Onsen and Yunomine Onsen to Michi-no-Eki Okukumano bus stop, then about 5 minutes on foot.
Hongu Map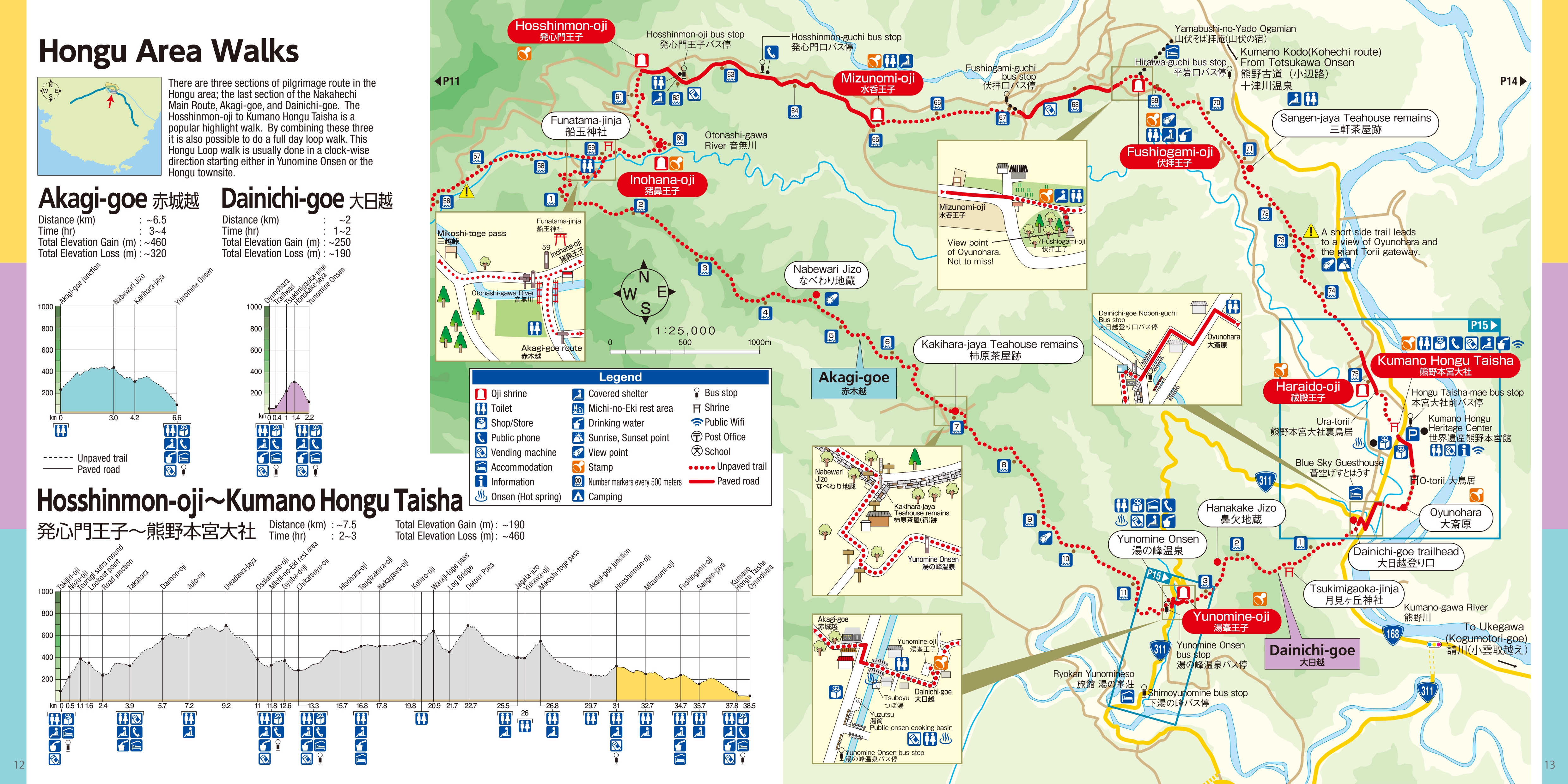 Kumano Kodo Hongu Area
Shuttle Service

Free Shuttle from Hongu Taisha-mae bus stop in front of the Hongu Heritage Center.
*Please note, on certain dates we may not be able to meet your desired pick-up time.
Parking

Free parking available for up to 2 vehicles.