Description
Nachisan Lodging
Mitaki Sanso has the privilege of being the only accommodation on Nachisan, located just below the Kumano Nachi Taisha and Seiganto-ji Temple.

"Mitaki 美滝" means "beautiful waterfall", and "Sanso 山荘" can be translated as "mountain villa, mountain retreat, or mountain cottage", is an appropriate name for this lodging in the mountains with beautiful views of the Nachi waterfall, at 133 meters, the tallest in Japan and worshipped as a deity.

Meals feature local produce in dishes, highlighting the seafood from the nearby Pacific coast.

It is a convenient base for walkers on the Kumano Kodo pilgrimage route who are starting or finishing the Ogumotori-goe section.

Being located on Nachisan has lent a sort of austere feeling to this accommodation in regards to simplicity and rules, as it often hosts pilgrims to the area. Please familiar yourself with Japanese etiquette before you arrive. And also be sure to check-in by 18:00 at the latest.

◆Important◆
Meal Information: from December 26, 2022 , dinner will be served as a bento box meal.
Please understand the meal situation may be subject to change.

Please be advised that there is no place to buy lunch around Nashisan. Customers without a lunch bento plan are advised to make other plans.
Rating & Reviews
Guestroom

Baths

Meals

Location

Reception & Service
Price Plan(s)
Mitaki Sanso
Nachisan Lodging: Supper & Breakfast


15,900 yen~
Mitaki Sanso
Nachisan Lodging: Supper, Breakfast & Lunch box


16,600 yen~
Mitaki Sanso
Nachisan Lodging: Supper


14,300 yen~
Mitaki Sanso
Nachisan Lodging: Breakfast


12,300 yen~
Mitaki Sanso
Nachisan Lodging: No Meals


10,600 yen~
Sanitation and Hygienic Measures
Guestrooms
| | |
| --- | --- |
| Western Style | No |
| Japanese Style | Yes |
| Mixed Style | No |
| Other Style | No |
| | |
| --- | --- |
| Number of Rooms | 13 |
| Maximum Guests | 60 |
※Non-smoking rooms
(There is a smoking spot outside of the building.)
※All rooms have air purifiers.

※Public lavatory on each floor
Facilities
Television
Refrigerator
Air conditioning
Kotatsu heated table
Amenities
Shampoo
Hair conditioner
Soap
Toothbrush set
Shaver
Hair dryer
Face towel
Bath towel
Yukata Japanese bathrobe
Slippers
Tea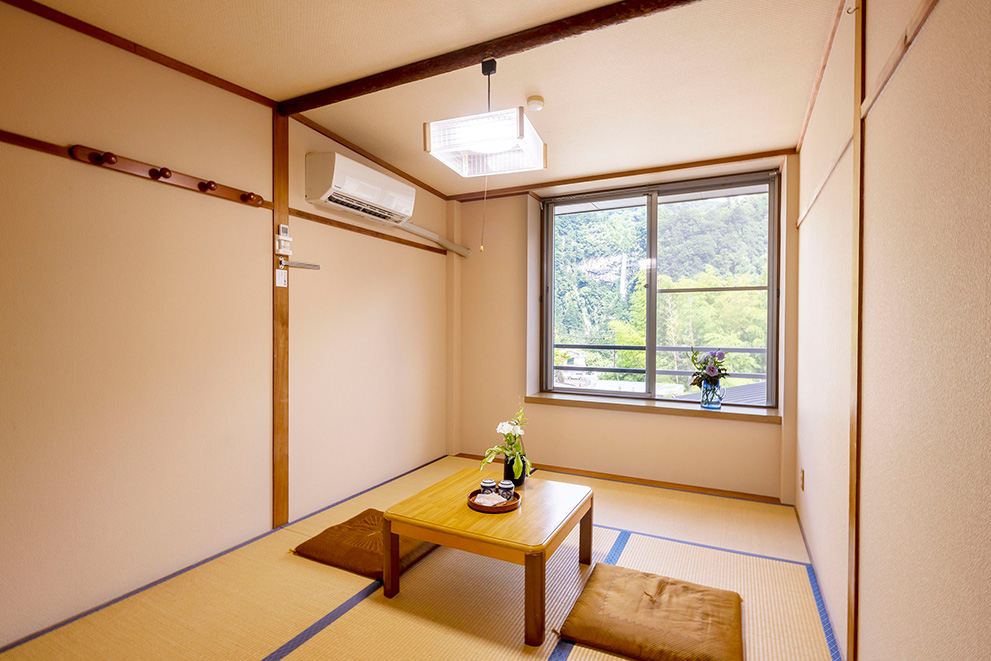 Sample 6 tatami guestroom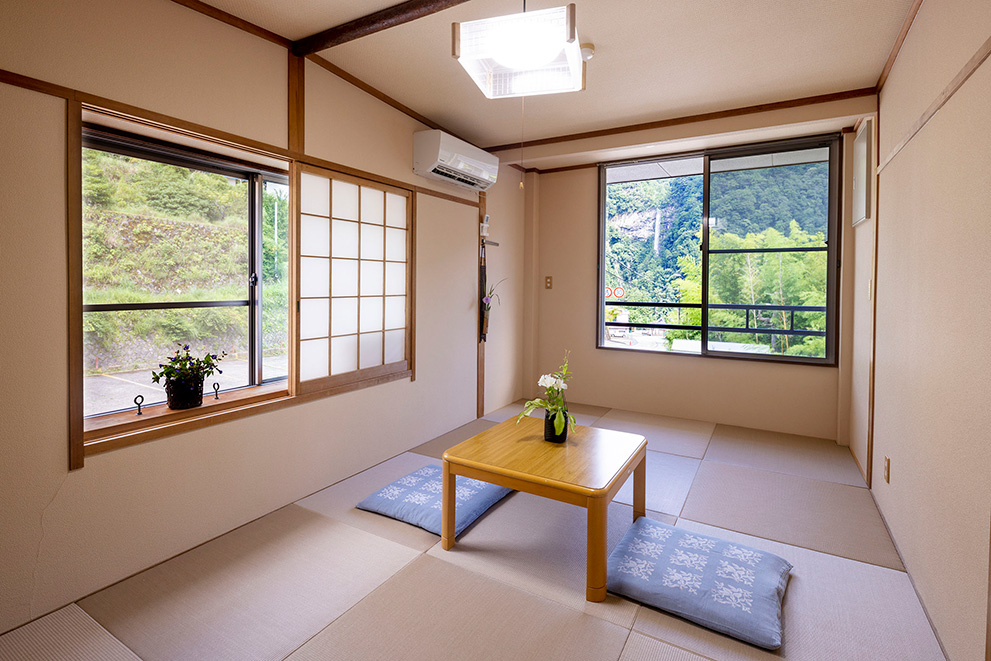 Sample 7.5 tatami guestroom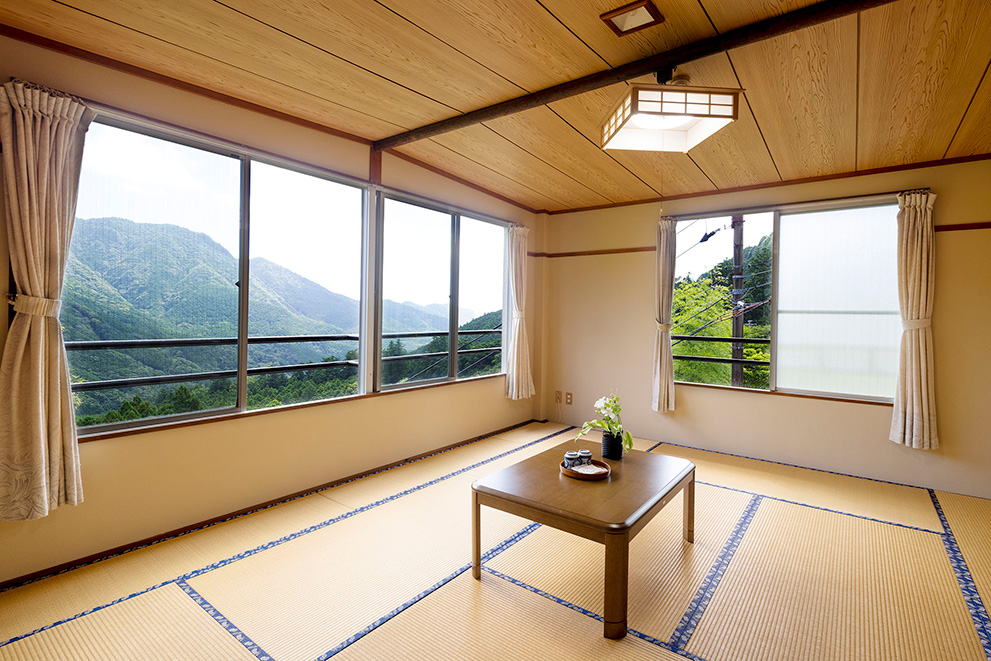 Sample 10 tatami guestroom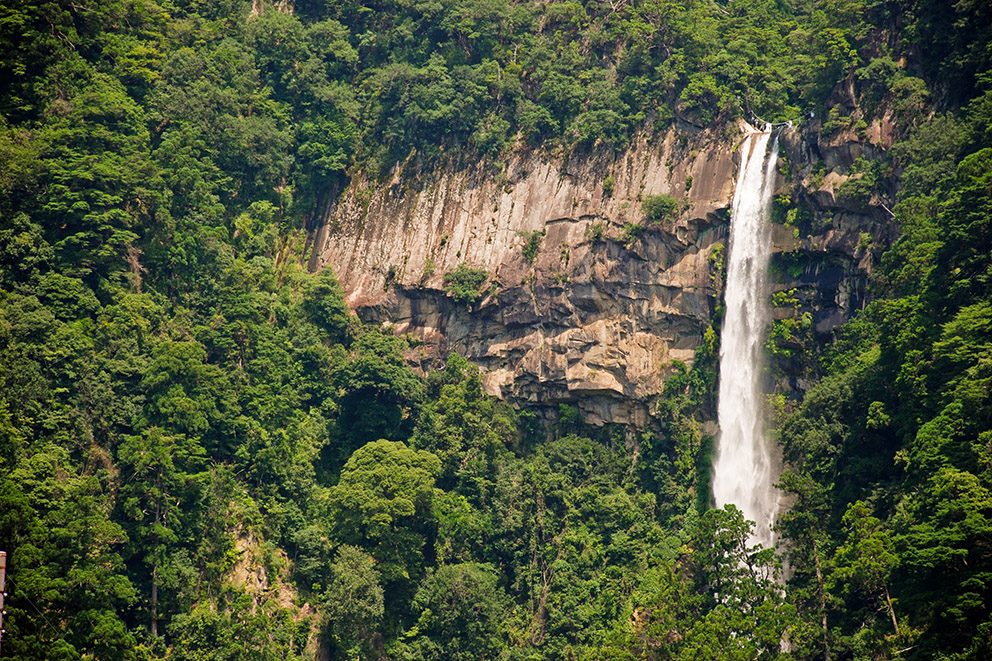 Zoomed picture of Nachi falls from Guestroom
Baths
| | |
| --- | --- |
| Shared Indoor | Yes |
| Shared Outdoor | No |
| Shared Sauna | No |
| Privately Reserved | No |
| Ensuite Indoor | No |
| Ensuite Outdoor | No |
Note

Bath hours: 15:30~ 22:00

Baths are not open in the morning. No shower available in the morning.
Meals
Supper
Japanese-style, served in dining room from 17:30~ 19:00
Breakfast
Japanese-style, served in dining room from 7:00~ or 7:40~
Guests should arrive no later than 18:00 at the accommodation for dinner.

◆ Important Meal Information: after December 26 (Mon), 2022 , dinner will be a served bento box meal.

※Able to cater to vegetarians and/or guests with food allergies (EXCEPT gluten) on request.
Please let us know details of what you cannot eat in advance.
※ If you are planning to leave earlier than 7:00 they can prepare some rice balls instead of breakfast.
Please inform us if you would like this when making your reservation request.
※ Mitaki Sanso is not able to accommodate Type C, D and E vegetarian. Also vegetarian meals may not be available during busy times. Thank you for your understanding.
Vegetarian Meals

: Included  : Not Included

: Meat
: Fish & Seafood
: Eggs
: Dairy Products
: Katsuo Dashi (fish stock)

| | | | | | |
| --- | --- | --- | --- | --- | --- |
| Type A | | | | | |
| Type B | | | | | |
| Type C | | | | | |
| Type D | | | | | |
| Type E | | | | | |

Vegetarianism is not common in the Japanese countryside. Please double-check the Vegetarian Type which the service provider can accommodate to make sure that it meets your needs. Often being able to eat trace amounts of the ubiquitous Katsuo Dashi (fish stock) makes it easier to find options.

More Information

NOTE: It is difficult and not culturally sensitive to change meal requests, or make new meal demands, onsite when you arrive at accommodations. Vegetarian types must be confirmed during the reservation process and respected during your visit.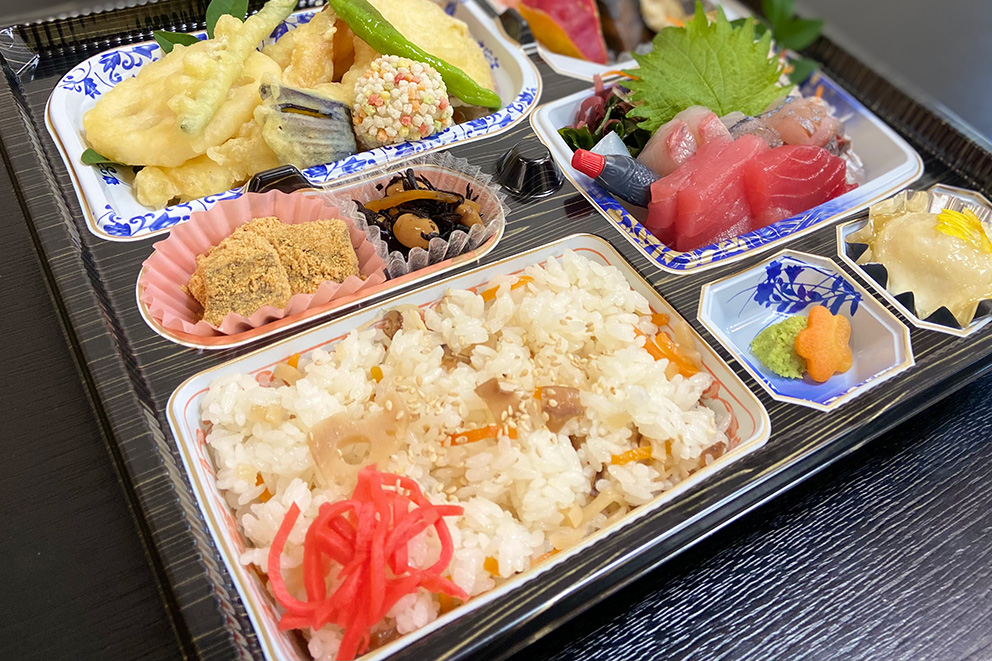 Sample Supper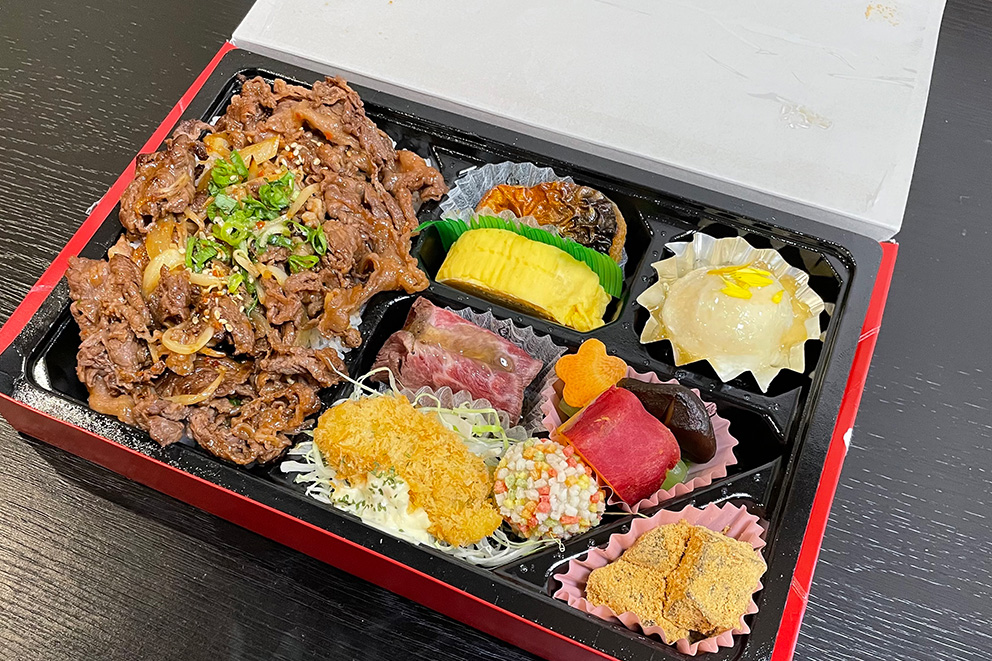 Sample Child Supper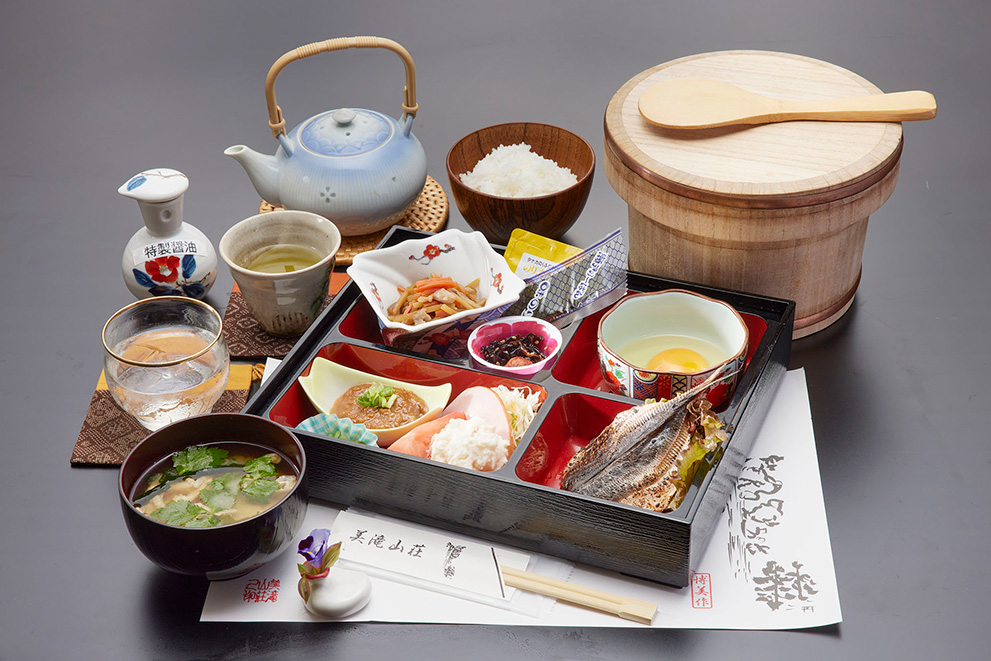 Sample Breakfast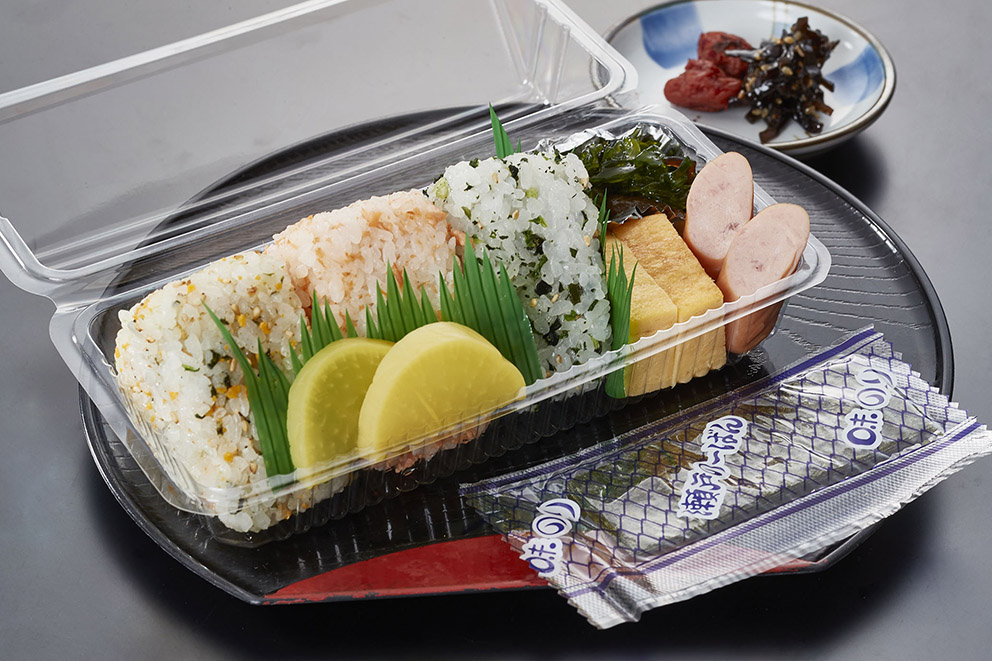 Sample Lunchbox
Facilities & Services
Facilities
Coin laundry
Vending machine
Alcohol vending machine
Internet

Free Wi-Fi (Guestroom)
Free Wi-Fi (Lobby)

Credit Card

Not accepted

Traveler's Cheques

Not accepted

Language

Japanese only
Notes

Coin laundry・Laundry dryer ( 300yen / Free detergent )
Access
Access Information

Mitaki Sanso is located on the middle of the sacred Nachisan mountain.


● Closest bus stop is "Nachisan 那智山".
● ~25 minutes by bus to/from JR Kii-Katsuura station or JR Nachi station (bus timetable 8)
● ~4 hr by train from Kyoto to Kii-Katsuura station
● ~3 hr 30 min by train from Shin-Osaka to Kii-Katsuura station
● ~1hr 30 min by train from Kii-Tanabe to Kii-Katsuura station
● ~4 hr by train from Nagoya to Kii-Katsuura station

More bus timetables >>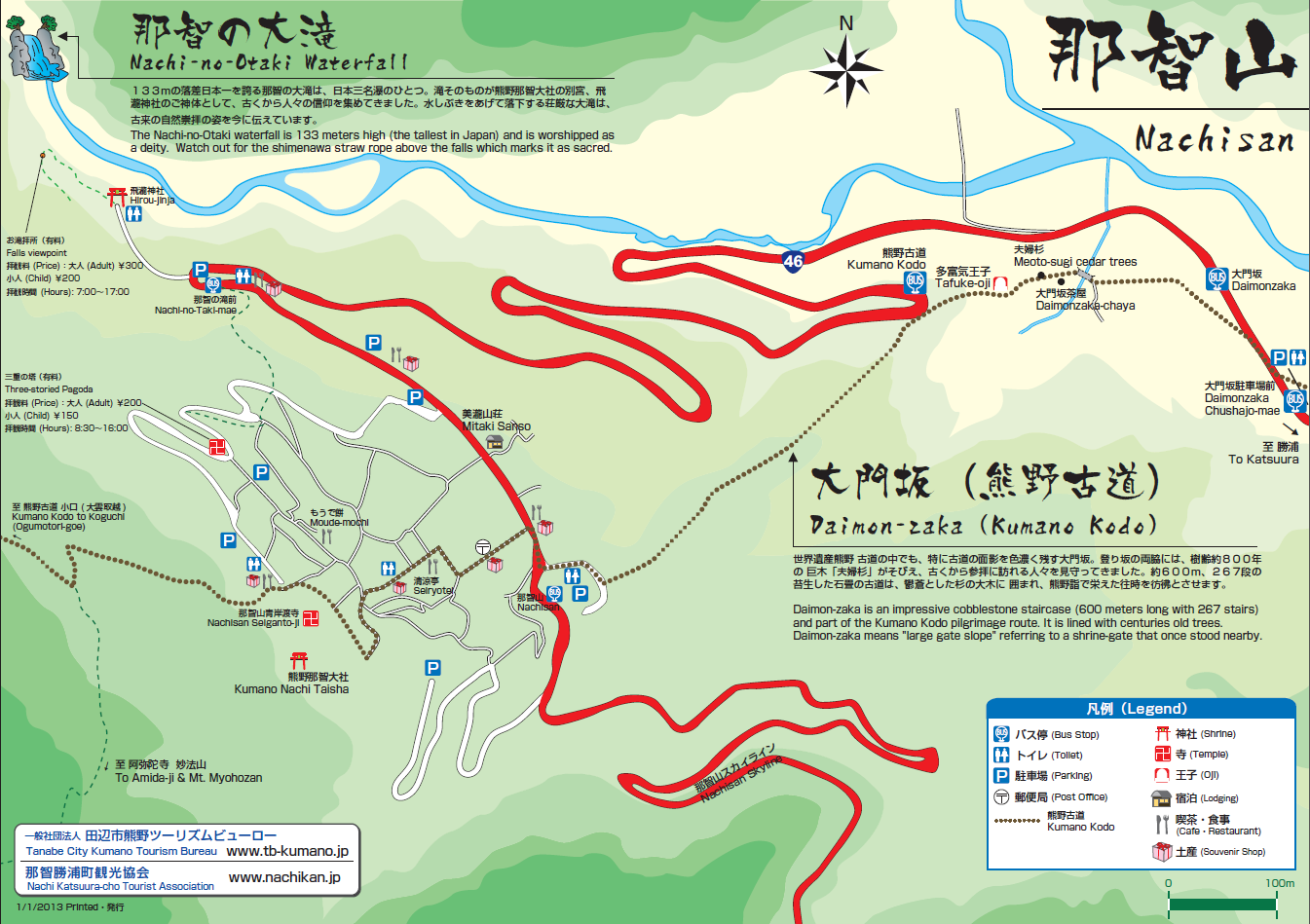 Nachisan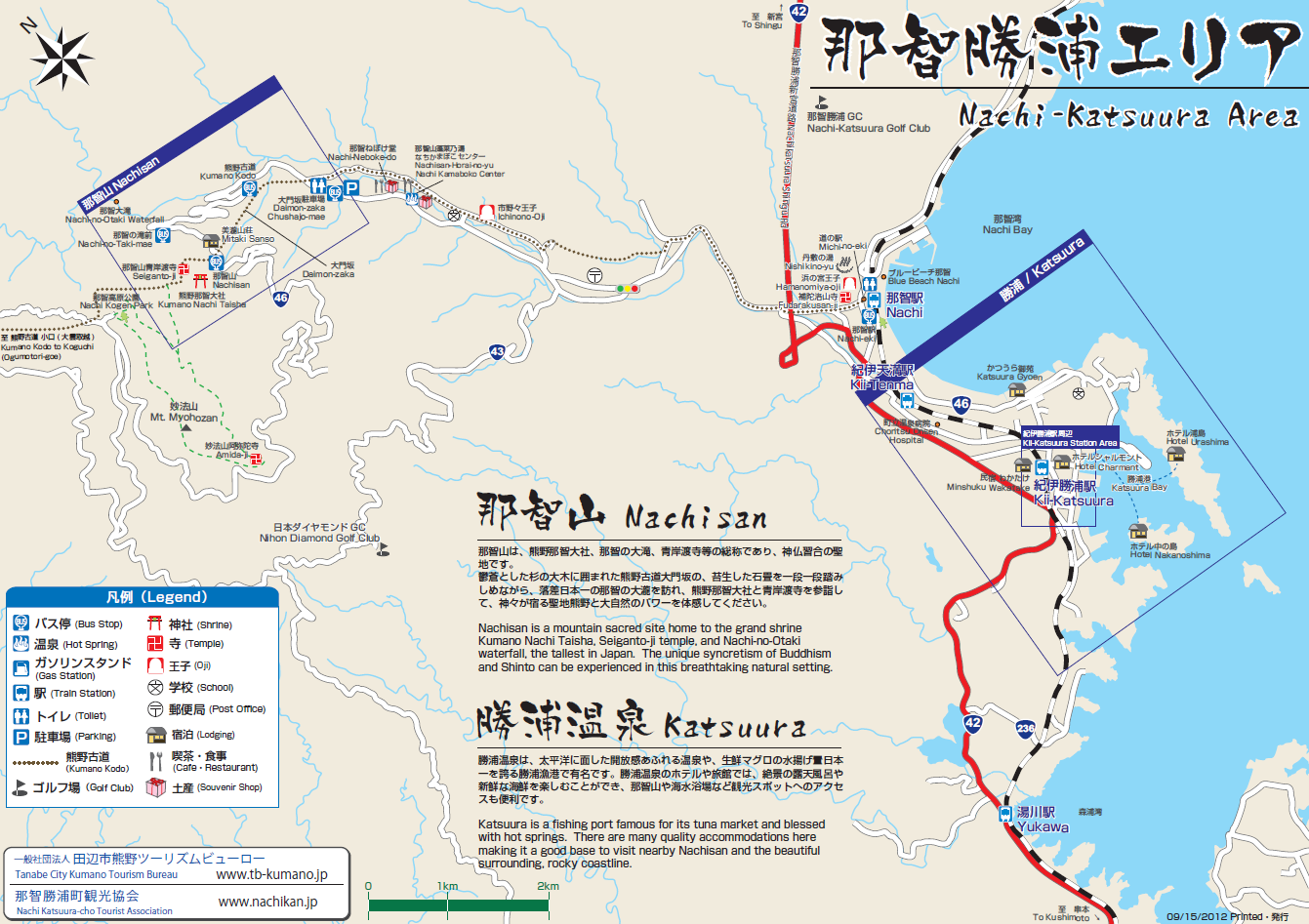 Nachi-Katsuura Area
Shuttle Service

Not available.
Parking

Up to 8 vehicles (Free)