Kumano Kodo Iseji Route, Magose-toge Pass
Kodo Walkers
Description
Magose-toge Pass is one of the most popular routes on the Kumano Kodo Iseji Route. One reason is its 2 kilometers of remarkably well-preserved, original stone path. The route takes you through wooded valleys and slopes with the sounds of nature all around you. There are also many points of interest where you can learn about the rich history of the area.

Guests will meet the guide at JR Owase Station, and then will take a taxi to the Magose-toge trailhead, and up to the Magose-toge Pass. After that, the tour progresses back into town to the Owase shrine and concludes at the JR Owase Station.

Note: this route is slippery on rainy days. The guest will be provided with and expected to use hemp rope for traction by the guide.

Please note: this tour includes a taxi. The taxi can not be canceled last minute without canceling the entire tour.

Details
Tour Map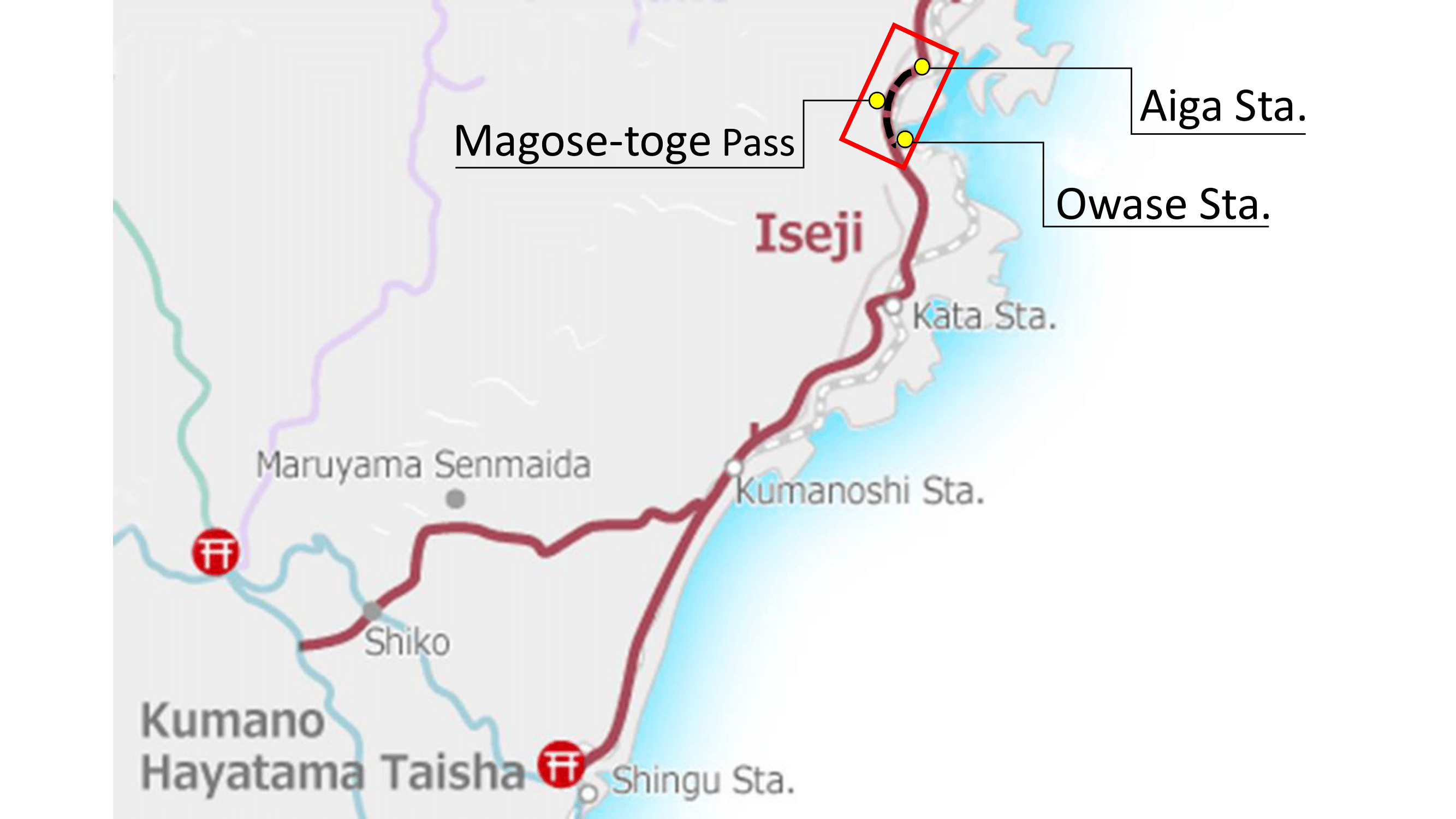 Price Notice
※ Set price for up to 10 people per tour (1 guide).
※ 2,620 yen for each additional guest.
※ Set price covers the cost of one taxi for up to 3 guests. An additional additional 2,000 yen is required for a second taxi for 4 to 7 guests, and an additional 2,000 yen beyond that a third taxi for 8 to 10 guests.
※ Price includes cost guide's lunch.
Lunch
Lunch is not included in this tour.
NOTE: Preparing something before you arrive is recommended as options near Owase Station and the trailhead are limited.
Notes
Please:
● wear appropriate clothing (long pants, socks, and hat recommended) and walking shoes.
● be prepared for rain.
● bring a lunch and drinks.
Map
Access Information

Local and Express trains stop at JR Owase station.