Kumano Kodo Iseji Route, Atashika to Kumano City Course
Kodo Walkers
Description
This route serves as a backdrop for the fascinating local history, stories, and legends that helped make the Kumano Kodo a cultural UNESCO World Heritage site and takes you through small seaside villages and over low wooded hills. It is a wonderful balance of walking through nature and ultra-rural Japan.
This unique route will give you a glimpse into the old ways and culture of Japanese life.

The tour starts and finishes from Kumanoshi Station. After meeting the guide, guests will travel to Atashika Station and proceed to Jofuku Shrine and the hamlet of Hadasu, cross the Obuki-toge and Matsumoto passes and conclude at Kumanoshi Station.
Details
Tour Map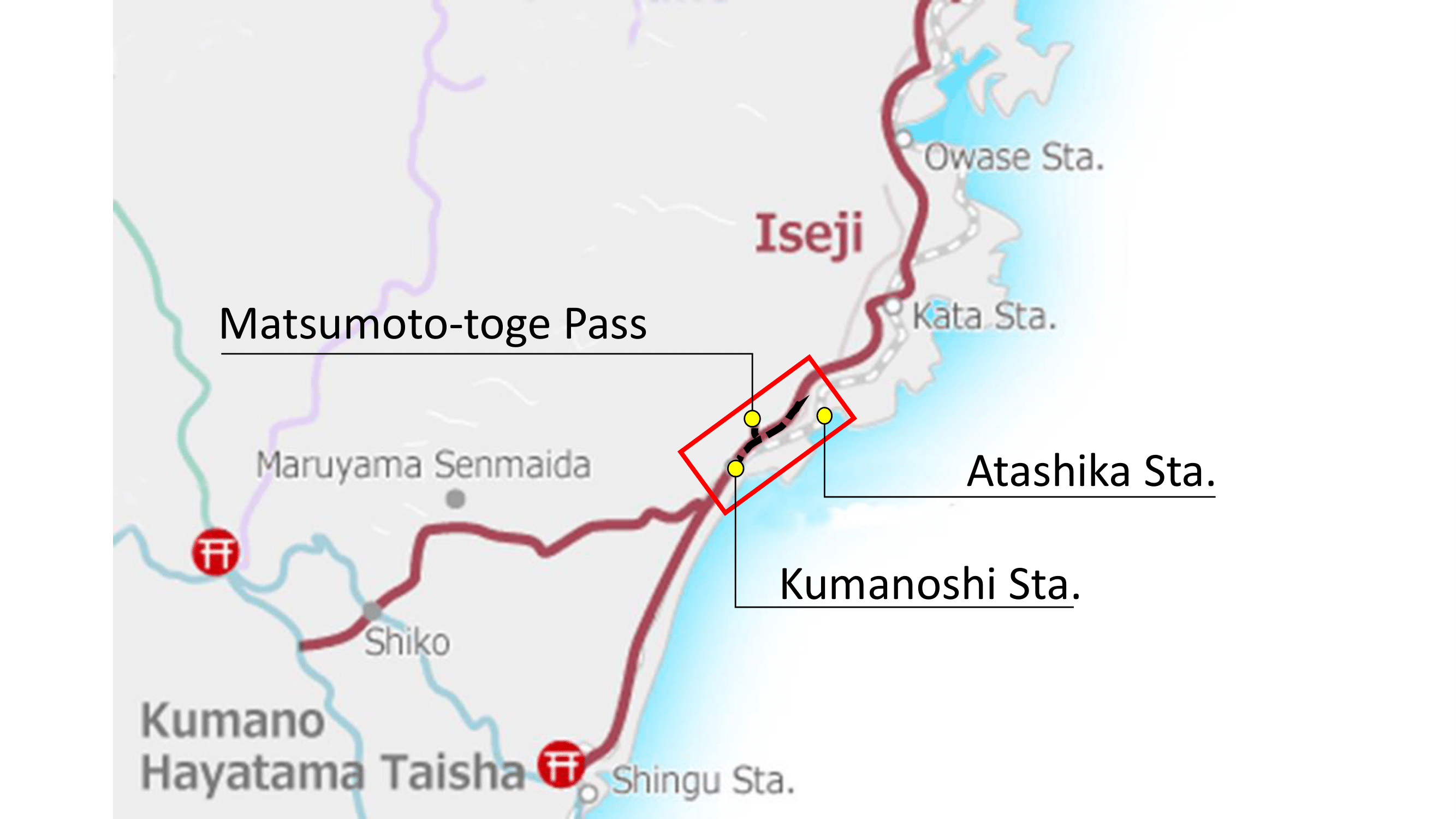 Price Notice
※ Set price for up to 10 people per tour (1 guide).
※ 3,660 yen for each additional guest.
※ Price includes cost of guide's lunch.
Lunch
Lunch is not included in this tour.
NOTE: Please prepare something before arriving at the meeting point as options are limited.
Notes
Please:
● wear appropriate clothing (long pants, socks, and hat recommended) and walking shoes.
● be prepared for rain.
● bring a lunch and drinks.