Description
Tanabe Bento Shop
Ajizanmai is a restaurant specializing in Japanese style take-away lunches. It is located on the main road three minutes walk from the JR Kii-Tanabe Station, close to the Tokei-jinja Shrine. It was founded in 1989 with the philosophy of providing meals from the perspective of the customer. Their slogan "Delicious and Safe Cuisine", has guided them throughout the many years of serving the community. Ajizanmai is an excellent option for those looking for a good tasting and convenient lunch. For those walking on the Kumano Kodo pilgrimage route you can pick it up before taking the bus to the trail. A walk through town and lunch on the beach is also popular.
Price Plan(s)
Ajizanmai
Kumano Kodo bamboo box lunch (with tea)


1,400 yen~
Access
Access Information

~5 minutes walk from the JR Kii-Tanabe station on the main road leading to the beach.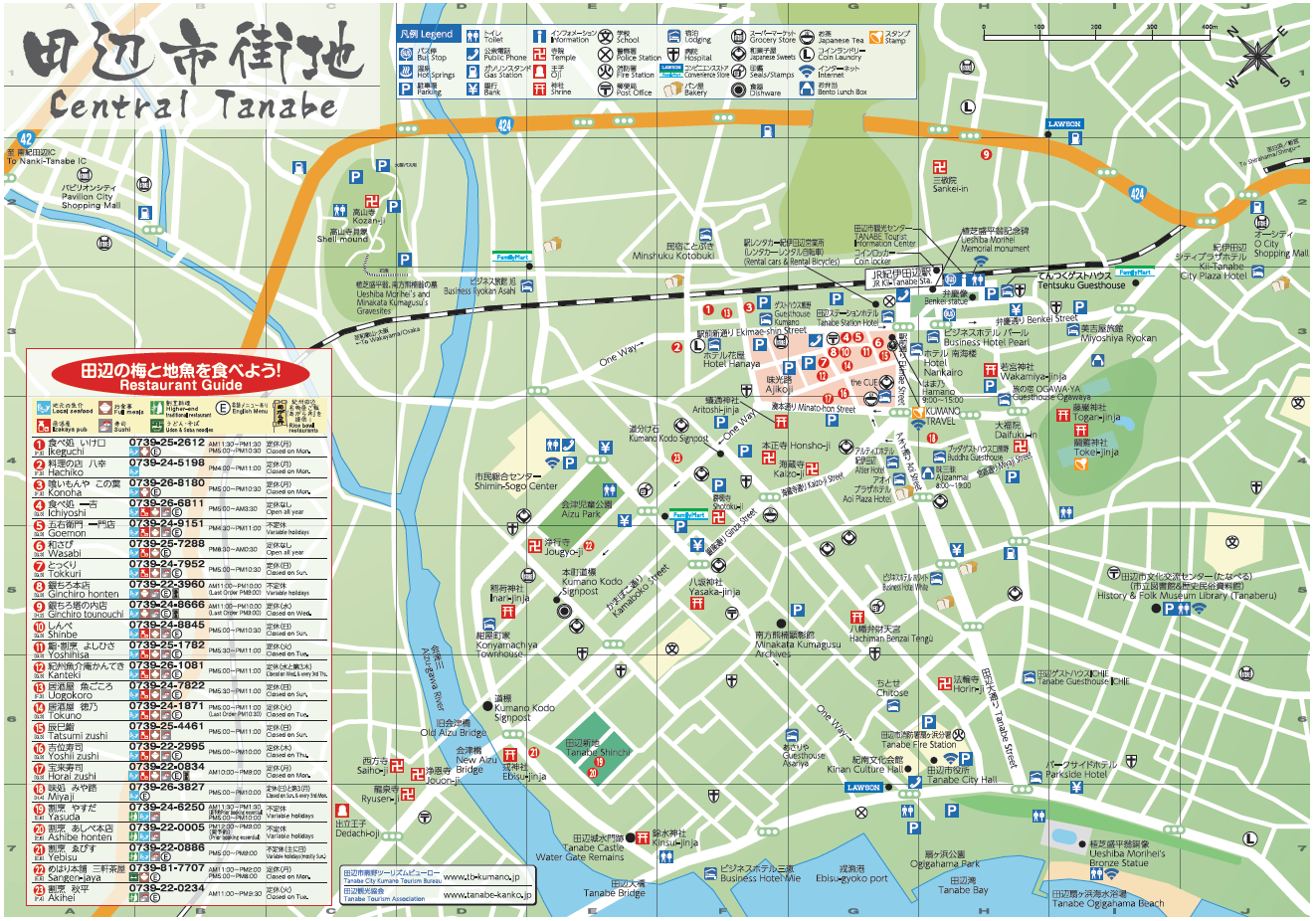 Central Tanabe